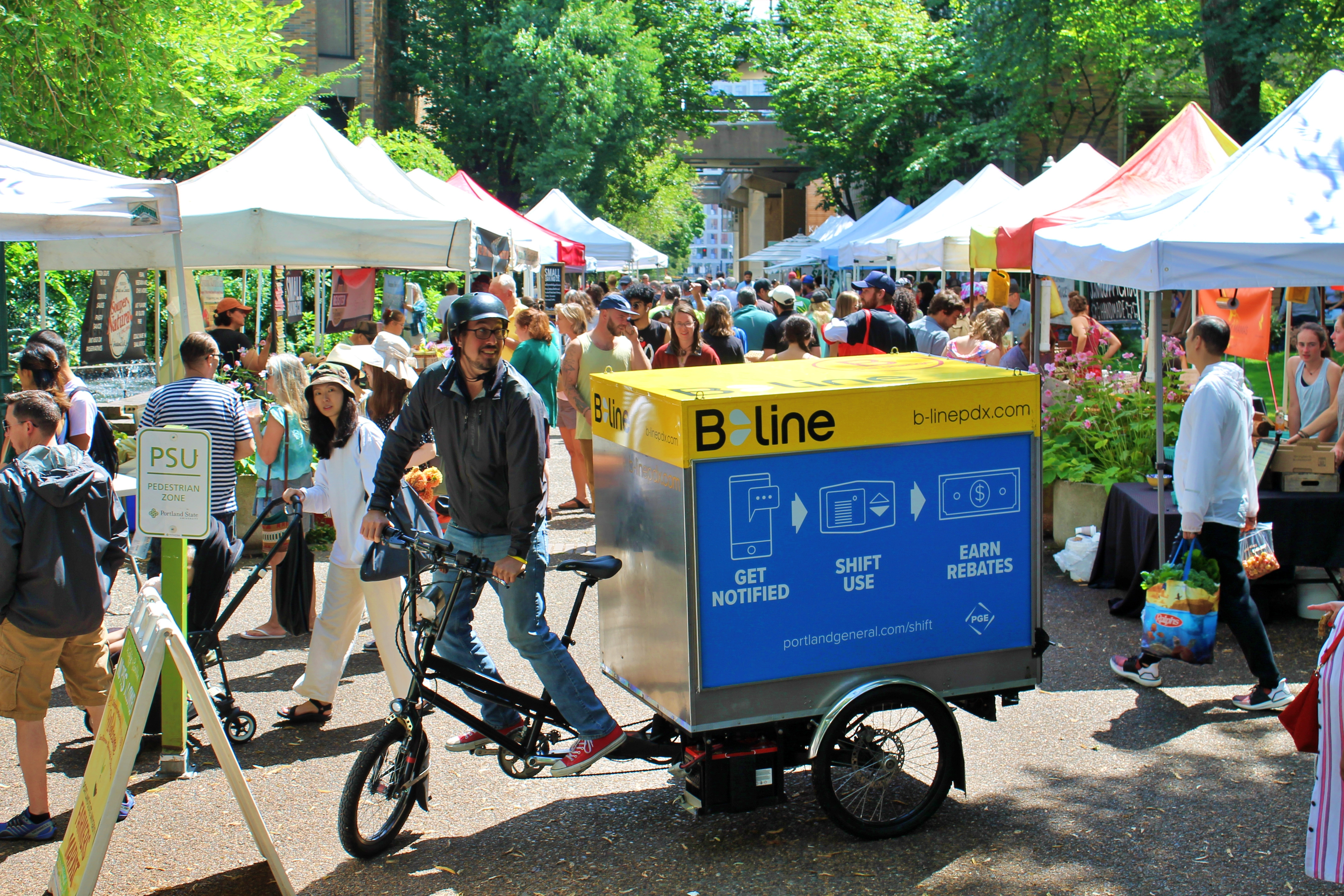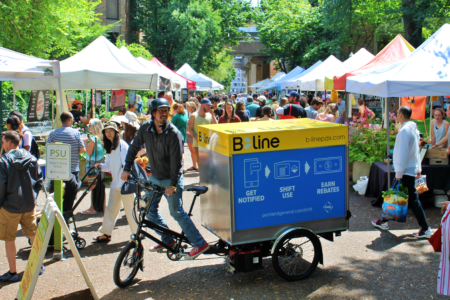 We'd like to officially welcome our newest Champion Business Member B-Line to The Street Trust!
B-line is passionate about our community and the planet! As a certified B-Corporation, they work every day by working with their customers to reduce freight congestion, CO2 emissions, provide local green-collar jobs, streamlined recycling services, and helping feed those in need via their B-shares program.
Since 2008, B-line Urban Logistics has done this by offering advertising, warehousing, logistics, fulfillment, and zero-emission delivery services to an ever-growing group of businesses in Portland, Oregon. B-Line customers value the delivery time they save, the cost savings of a centrally managed warehouse with dedicated staff, and their ability to help scale quickly with delivery, fulfillment, warehousing, and advertising services in a centrally located solar-powered warehouse on SE 7th and Salmon street.
B-line's founding premise, that business can be a catalyst for positive change, is quantified in their 2019 and 2020 impact reports.
Welcome to The Street Trust Family!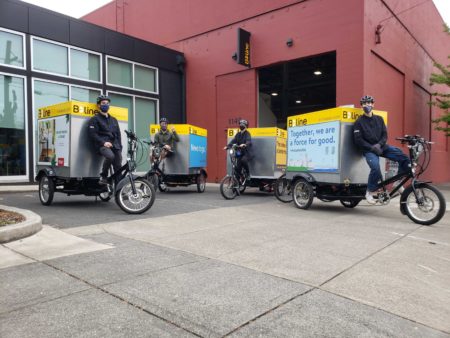 Become a Business Member and join The Street Trust Family.