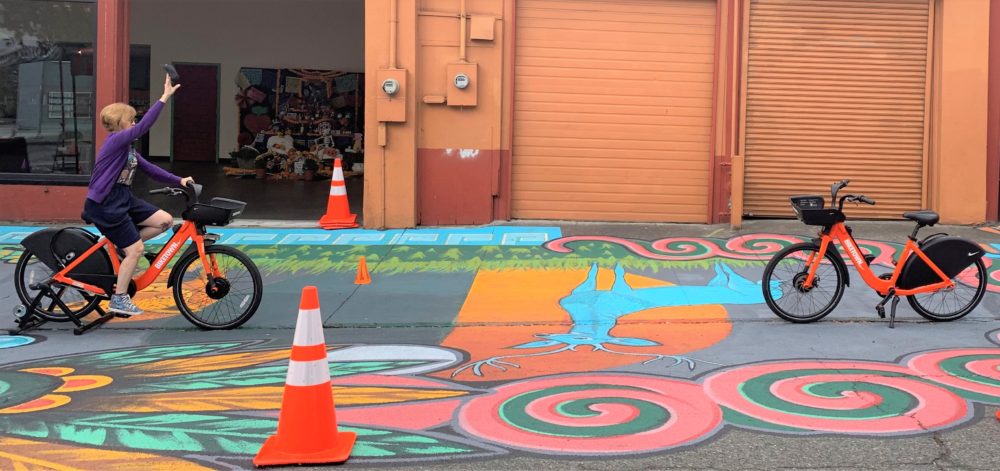 The Street Trust partners with a wide range of organizations from non-profit, labor, business, health, education, faith, and other sectors. These partnerships make our advocacy more powerful, by bridging communities across differences, issue areas and geographic focus.
We're so happy to have forged a partnership with Teatro Milagro this year. What began with answering a request for a blender bike blossomed into five fun in-person events with more to come.
Milagro's thirty-eighth season launched with a community art project, La Bici, an episodic video play that brought together ideas of bike safety and how it relates to art and the community. Naturally, The Street Trust was a perfect fit for supporting their vision by lending our experience and volunteer power to some of events!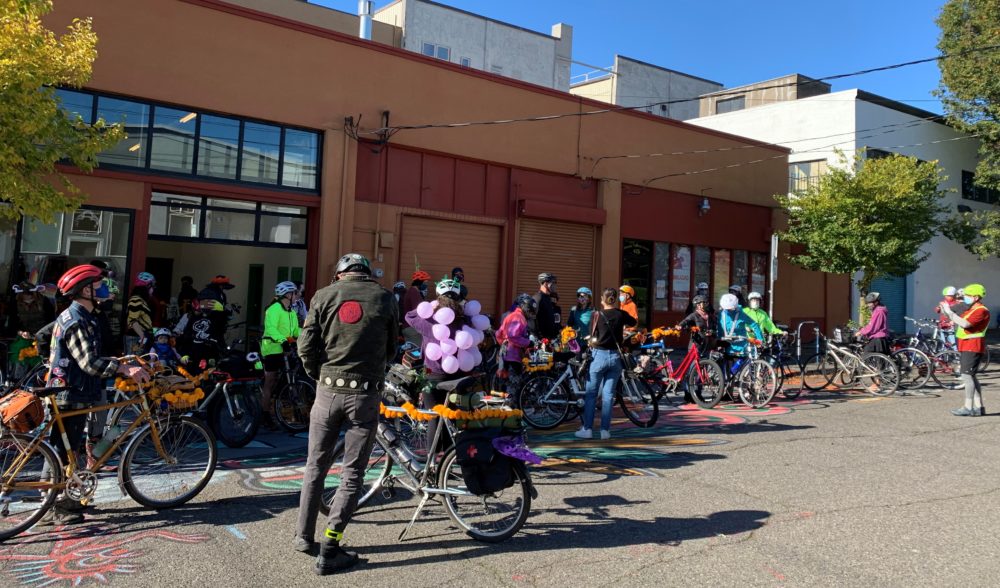 We joined Milagro as bike safety escorts for two community rides–Día de la Madre in May and Día de Muertos in October. We also activated the street outside the theater on Sundays in August, creating "mini Sunday Parkways" to help fill the void so many of us are feeling with no formal Sunday Parkways events this year.
After a year of very little in-person contact, it was wonderful to create so many memories with our new friends at Milagro.
Do you want to be notified next time we're looking for volunteers to help staff an event like the Día de Muertos ride? Fill out our volunteer form and join the fun!
Join The Street Trust volunteer list!