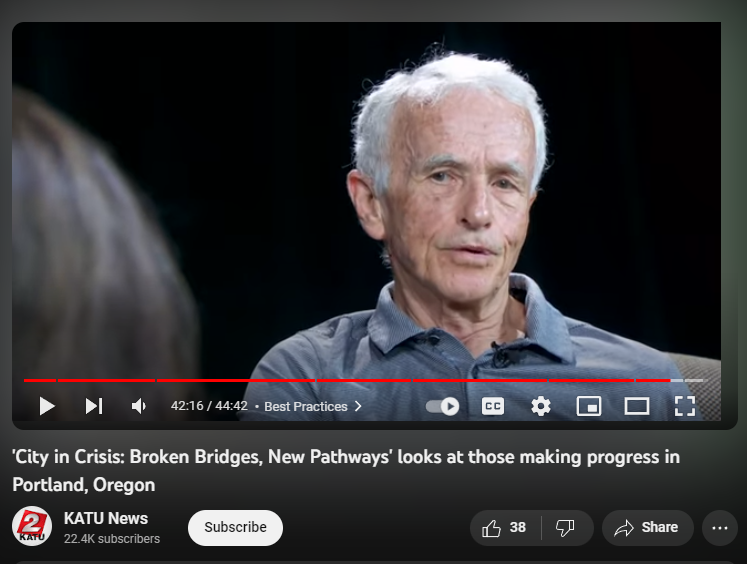 The Street Trust Board Member Randy Miller was recently featured in an in-depth interview series conducted by KATU called, 'City in Crisis: Broken Bridges, New Pathways' which spoke with community leaders and changemakers tackling some of the city's most pressing challenges.
According to Miller, who for over thirty years has hosted best practices trips for hundreds of Portland's civic leaders domestically and internationally, there are no "cookie cutter formulas" to make a city great. "You have to really understand the ethos and the culture of that community," he insists.
And Portland's ethos? Focus on making Portland a great place for people in the community. "We were outliers… we created a community that [is] attractive for people… not necessarily anything else," he stresses, "for people."
Randy shares The Street Trust's optimism that Portland can reclaim its status as a great place by focusing on core elements such as compact neighborhoods, safe infrastructure for people walking and bicycling, robust public transit, and investments in environmental sustainability and climate adaptation.