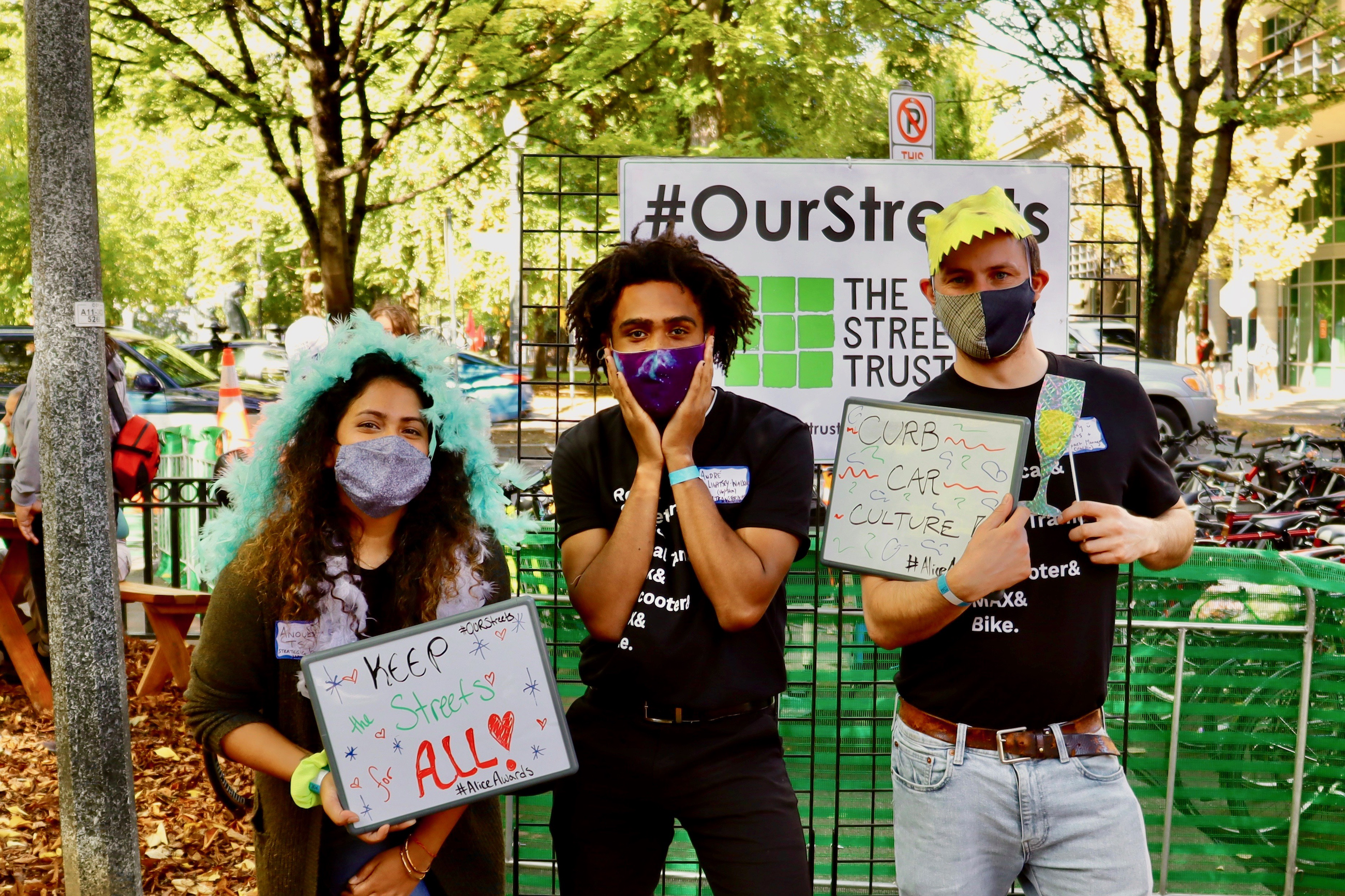 Dear Friend,
Trust means different things to different people. Here at The Street Trust, we're working hard to understand and improve trust within our organization, out in the community, and across our programs and efforts.
Building trust is time consuming and often thankless work that can entail stepping back and supporting another's leadership. It can entail sacrifice in the short term for greater movement building in the long. Sometimes, building trust means giving without strings attached. Maintaining that trust is more artform than science and measuring it can prove challenging. We feel empowered when trust is present and weakened when it is absent.
Regardless how you understand the word, we're working hard to be worthy of the 'trust' in our name.
Here are a few recent examples of trust-building investments that we've made recently that wouldn't have been possible without you trusting us to do the right things with your financial support:
Fighting for better policy. Forging strategic partnerships. Founding and staffing coalitions. Educating people from the youngest students to gubernatorial candidates…. the list goes on. At the end of the day, trust is our bottom line and none of it would be possible without you.
Contribute to our TRUST fund today!