Our Mission
The Street Trust advocates for multimodal transportation options that prioritize safety, accessibility, equity, and climate justice in the Portland Metro Region.
Our Vision
The Street Trust envisions a complete, safe, low-carbon, multimodal transportation system that contributes to equity in access, opportunity, health, and prosperity for people and communities across the Portland Metro Region and beyond.
The Street Trust
The Street Trust is a membership advocacy organization representing street users from across Greater Portland. We advocate to break the political gridlock to address unsafe and incomplete public streets that threaten lives and livelihoods, and to win policy and investments that save lives, reduce barriers, and expand opportunities to the people and neighborhoods our current system neglects.
Our Staff
Learn more about our team by hovering over (or mobile tapping) their names.
Madi Carlson
I help facilitate big events like the Oregon Active Transportation Summit and spearhead our annual Move More Challenge. Biking for transportation is at the center of my life: showing people through example that they can joyfully get around without a car – even with kids – drives (heh) me. I envision a future where every single person can move about and just be in our city with no fear of any sort of violence or harassment.
(she / her)
Community Engagement Manager
Anouksha Gardner
My role is building, leading, maintaining, and participating in diverse partnerships, coalitions, sponsorships, and initiatives. I share The Street Trust's vision of making streets accessible, inclusive and safe for the community, which I am part of not only through my role but as a transit user. I'm from Nepal and I chose to live in Oregon because of its green environment, so being able to be out and about in nature brings purpose and meaning to me.
(she / her)
Strategic Partnerships Manager
Lindsay Huber
I work on our education efforts including Safe Routes to School and adult driver education. I want a world where transportation isn't seen as a barrier so everyone can travel safely wherever they need to go and can focus on their destinations instead of the journey. I'm most inspired by the activists I see creating a better world for all of us.
(she / her)
Education Director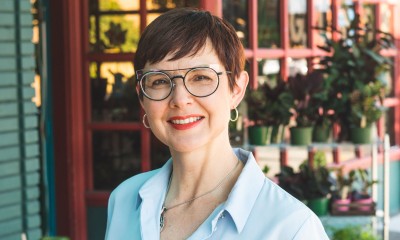 Sarah Iannarone
I oversee the organization and advance our strategic plan. I want a world where every person is free to be who they are, and empowered to demand what they need. I'm inspired by the strong staff, board, and membership of this incredible organization.
(she / her)
Executive Director
Henry Latourette Miller
My role is developing and managing grant applications and demonstrating our organization's impact to our members and supporters. I envision a sustainable, virtually car-free Portland in which no resident is unable to find housing and all residents have the opportunity to feel artistically, spiritually, socially, and politically fulfilled. I am always inspired by Portlanders who have figured out how to juke an unjust or broken system into working in their favor, while at the same time contributing a new element to our distinct city culture.
(he / him)
Grants and Impact Manager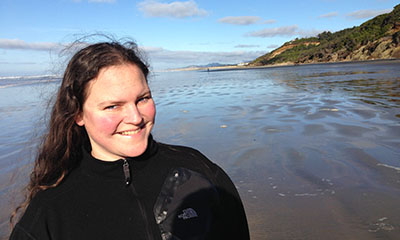 Nicole Perry
My role is to make communities safer, healthier, and more fun by combining route improvements, traffic enforcement, safety education and activities to encourage students to walk or roll to schools. I envision that collaborative efforts around multimodal transportation will become the norm in an accessible system. As a mom and wife, dog walker, and active community member, I'm inspired by conversations, construction, and confirmation of moving forward safely.
(she / her)
Clackamas County Safe Routes to School Coordinator
Careers at The Street Trust
The Street Trust employs people who come from the communities we serve and represent. Our staff are passionate about our vision of the future, respect the members and partners who make our organization so special, and share our commitment to equity, safety, and a clean and accessible transportation system for all.