Event Registration
Email [email protected] if you want to add your event to our calendar.
Looking for access or information about our public events? See below.
The New Year's Day Ride
For over 50 years, Portlanders have welcomed the new year with a bike ride. The Street Trust continues that tradition each year with the New Year's Day Ride. The ride serves two purposes: it highlights recent and upcoming changes to our streets, and it provides a fun opportunity to see new parts of the city with friends old and new.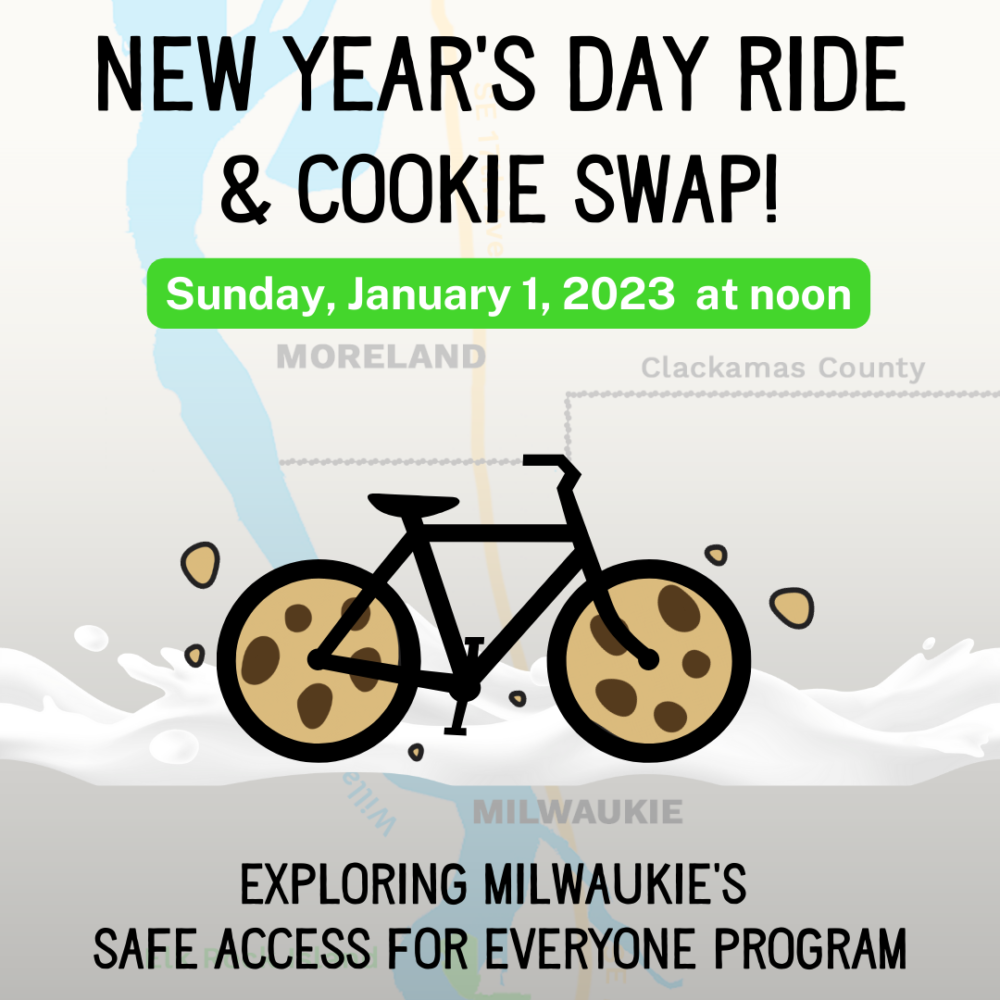 The 2023 New Year's Day Ride
January 1, 2023, noon
SE Park Ave MAX Station (end of the MAX Orange Line)
Move for Mother Earth
Celebrate Earth Day with The Street Trust's Move for Mother Earth multimodal scavenger hunt. Walk, BIKETOWN, TriMet your way to fab prizes!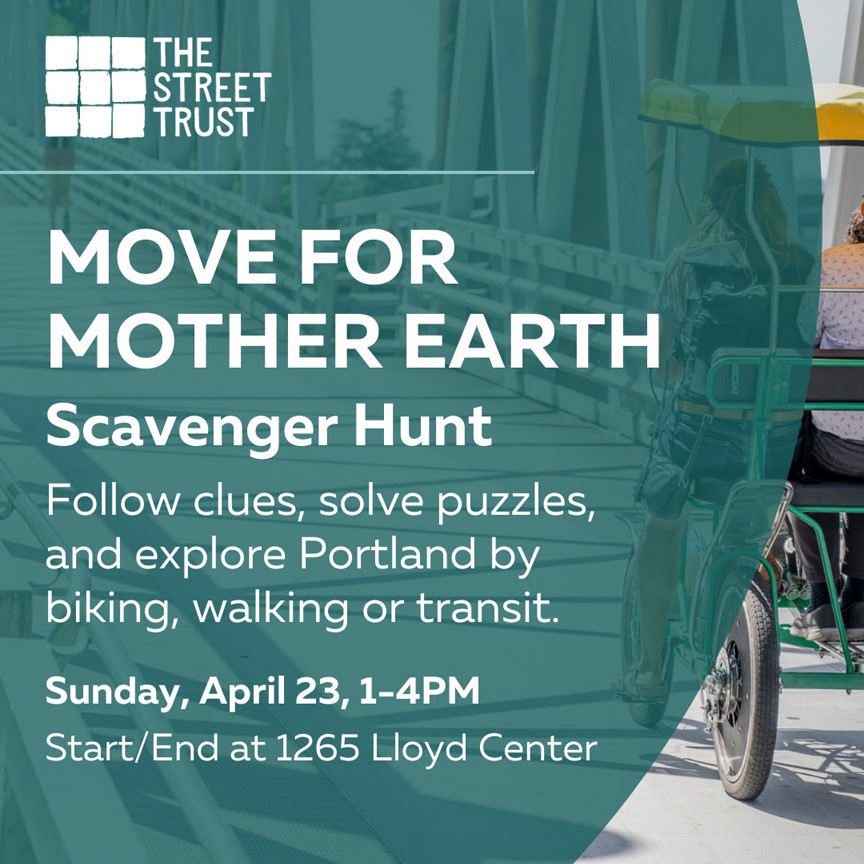 Move for Mother Earth
April 23, 2023
Oregon Active Transportation Summit
For over ten years, we've brought together state, national and international leaders in transportation to ask relevant questions.
The 2023 Summit: Move Into Action
April 23-26, 2023
The Alice Awards
Our annual award ceremony honoring champions for the future of transportation. We choose awardees from partners who demonstrate a commitment to the safe, clean, multimodal system of the future. We also celebrate the members, board, and staff who make The Street Trust a strong partner in those efforts.
Alice Awards 2023
October 14, 2023
Move More Challenge
In partnership with groups across the region, more than 11,000 people annually join us on teams and as captains pushing to bike, walk, roll and ride transit more than before. The challenge raises awareness for alternatives to single-occupancy car commutes.

MMC 2021: Every Trip Counts
June 1 – August 31, 2021