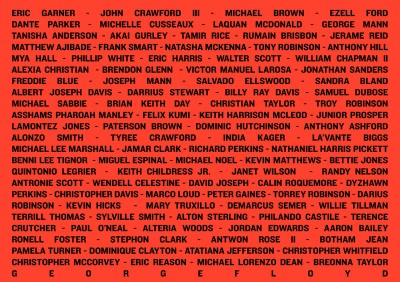 Our hearts break for George Floyd, his family, friends, and the Black community. We stand with Breonna Taylor and her community, and Ahmaud Arbery and his. Existing safely in public spaces as a Black person is a transportation issue and, more importantly, a human right.
Our heart goes out to the Black community who have, again, been denied the chance to fully heal from the wounds of anti-Black racism and the violence it elicits. We admire your resilience and will never stop fighting with you.
We are grieving, and we want to move together from grief to action. Please make a donation to these Black-led organizations on the ground in Minnesota and locally, and take action:
The Street Trust opposes the actions of City officials to limit peaceful protests against the killings of George Floyd and other Black bodies at the hands of the police. Streets are for people. If protestors want to use their public space to express their anger and demand change, then it is wrong for the police to demand they leave that space.