On July 10th, Metro published a whopping 572 page dossier on the policies, projects, and funding necessary to meet its vision for the region's transportation system for the next two decades.
This government document is officially known as a Regional Transportation Plan (RTP). It is the blueprint that guides investments for all forms of travel – driving, transit, biking and walking – and the movement of goods and services throughout greater Portland.
The plan identifies nearly $43 billion in investments in operations, maintenance, and preservation of the transportation system through 2045. The plan includes another $25.5 billion to manage/optimize and expand the region's highway and transit systems, improve access to freight destinations and complete gaps in biking and walking connections and regional trails that provide important access to transit, downtowns, schools, services and other community destinations.
The Mix of Investments in the Public Review Draft Regional Transportation Plan Project List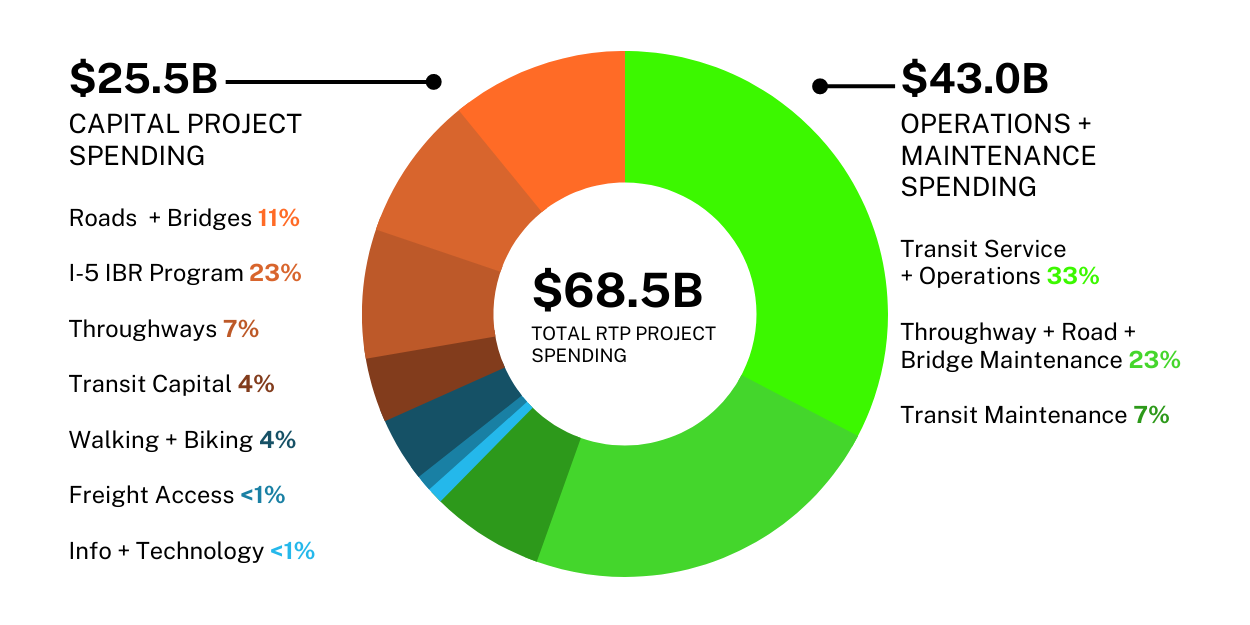 Usually, RTPs are updated every five years, as required by federal law. The 2023 Metro RTP update started 18 months ago and must be completed by Wednesday, December 6th.
The plan is currently in its draft stage, where public comments and questions are welcomed. Now through Friday August 25th, Metro wants to hear from YOU! Visit our Community Engagement page to explore your options.