On Saturday, October 14th, the Oregon Zoo became a habitat for one of our favorite species—transportation visionaries. The 2023 Alice Awards brought together nearly 200 people who share a common commitment to help create a safer, more accessible, and more sustainable transportation system.
Together, we enjoyed an evening filled with inspiration, community, and generosity, raising an astounding $70,267 through sponsorships and individual donations to further our mission.
Highlights
The program kicked off with a special video message from Congressman Earl Blumenauer, a national champion for bike and pedestrian issues. In his remarks, he emphasized the importance of community-based transportation advocacy and extended his sincere thanks to our award recipients for their dedication to improving Oregon's transportation system.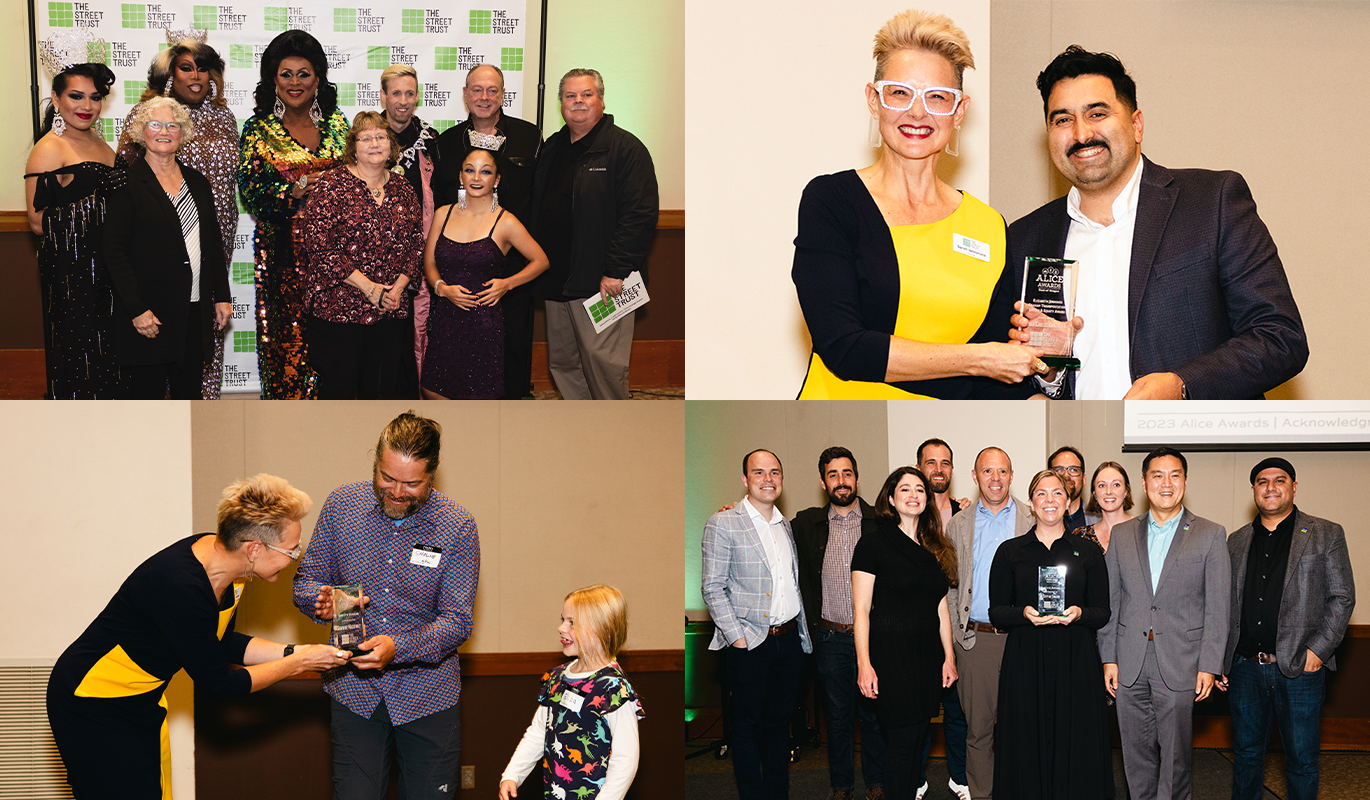 Congratulations again to our 2023 Alice Awards winners and finalists. Learn more about them here.
Then, Poison Waters brought her signature style and charisma to the stage as our emcee. She helped pay a heartfelt tribute to her close friend, Darcelle XV, who was posthumously recognized with the Lifetime Achievement Award.

We were also delighted to have auctioneer Amanda Valley, who led an exciting and successful live appeal, generating dozens of individual donations.
The evening culminated with the long-awaited results of the Alice Awards Raffle. One participant walked away with a brand new Tern E-Cargo bike, complete with a front rack and rear bags, courtesy of Clever Cycles. Another lucky winner received a car rear rack for two bikes, thanks to ReRack Portland. Finally, a weekend getaway to the Society Hotel was awarded to our Last Hero donor.
Thank you to our local business community for making these prizes possible.
Thank You!
The resounding success of the 2023 Alice Awards would not have been possible without the dedication and support of numerous individuals and organizations. We extend our deepest gratitude to everyone who attended, our generous sponsors, and the staff and volunteers who worked tirelessly behind the scenes.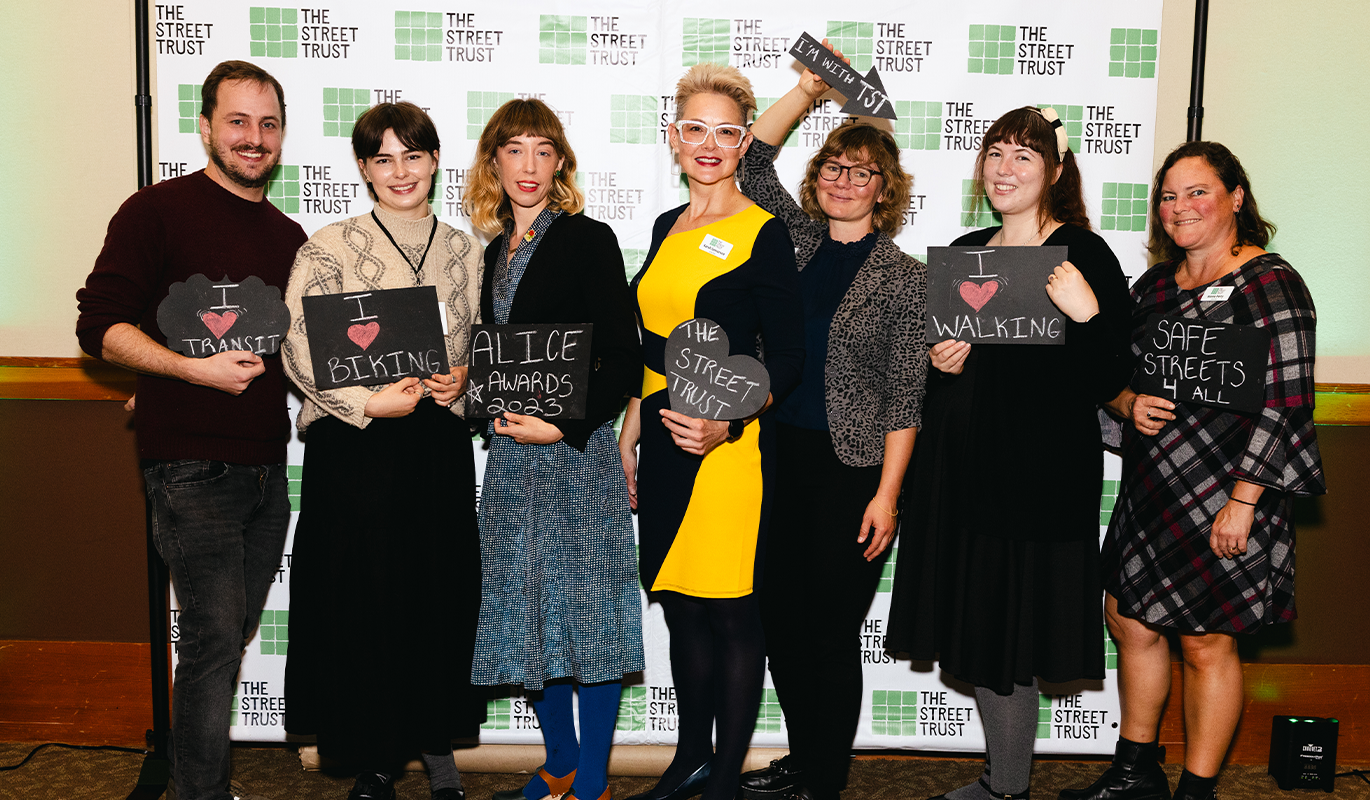 Your contributions will reach far beyond this event's success. As we look to the year ahead, we're filled with hope, knowing that the momentum generated by your investments of time, talent, and resources will inspire others to join the movement, make donations, and further our cause. Together, we can continue building a transportation system that's safe, accessible, and sustainable for all.
Thank you to our 2023 Alice Awards Sponsors