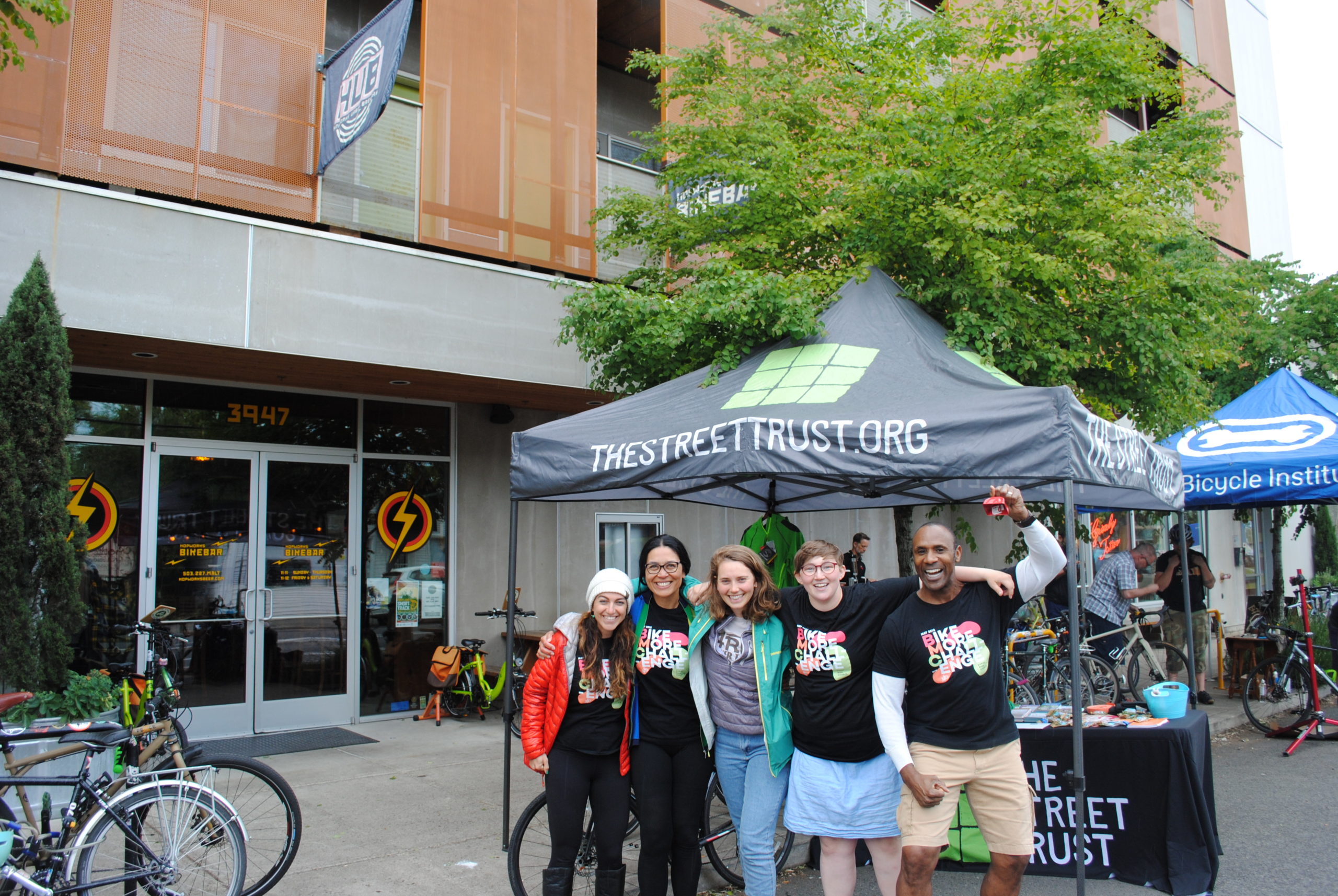 The Street Trust has a new business membership structure for organizations who support investments in safe and accessible streets. We have revised and remodeled our business membership to be accessible, equitable, and beneficial for organizations from all the different sectors.
The Street Trust's work is done in partnership with a wide range of organizations from non-profit, labor, business, health, education, and other sectors. The support from our business members makes our advocacy more powerful, by bridging communities across differences, issue-areas, and geographic focus.
You can choose to be a Friend of The Street Trust, with getting access to our network and your information on our website, to choosing to be a Champion where you can partake in training and education from experts in the field of transportation and sponsorship opportunities. Partner with us by being either a Friend, Builder, Sustainer or Champion. For more information please email [email protected]
Our welcome to new business partners Paulson Coletti Trial Attorneys PC and Florin Roebig for joining The Street Trust Family.
Become a Business Member today!