Become a Business Member
We partner with a wide range of organizations from non-profit, labor, business, health, education, faith, and other sectors. Your business' support makes our advocacy more powerful by bridging communities across differences, issue-areas, and geographic focus.
As a TST Business Member, you will be able to network with key community members and organizations across the Metro area, gain brand exposure opportunities across government, nonprofit, and advocacy sectors, and have a hand in shaping the future of transportation. Our business members also receive resources, special promotions, event invitations, sponsorship and speaking opportunities, and personalized support from TST staff.
You are the carbon-free fuel that drives our advocacy forward!
We're all in this together. Become a member today.
BIPOC Businesses
In support and recognition of Portland's BIPOC community members and organizations, BIPOC-owned businesses always have free access to membership benefits. Please get in touch with us to get started.
Exclusive Benefits

When you
Become a Member

Access to TST
network

Access to our
clinics

Advocacy
assistance

Access to TST
resources

Training and
education

Invitation to
exclusive events
And many more!
Benefits differ on a tier-by-tier basis, please check the table below
Friends


For organizations of 10 members or less.

Builders


For organizations of 50 employees or less.

Innovators


For organizations of 100 employees or less.

Champions


For organizations of more than 100 employees.

Access to TST Network
Social media recognition
Business link added to our website
Access to our bike clinics
Advocacy assistance
Invitation to exclusive events
Sponsoring opportunities
Access to TST resources
Training and education
· Lecture of commuter benefits
· Co-host or host bike clinics
$200


Per year, billed annually

$350


Per year, billed annually

$500


Per year, billed annually

$1000


Per year, billed annually
Our Business Members
ARCHITECTURE & REAL ESTATE
BIKE SHOPS & SERVICES
FOOD & BEVERAGE
GEAR & APPAREL
GOVERNMENT, NON-PROFIT, & EDUCATIONAL INSTITUTIONS
HEALTH & WELLNESS
LEGAL
PROFESSIONAL SERVICES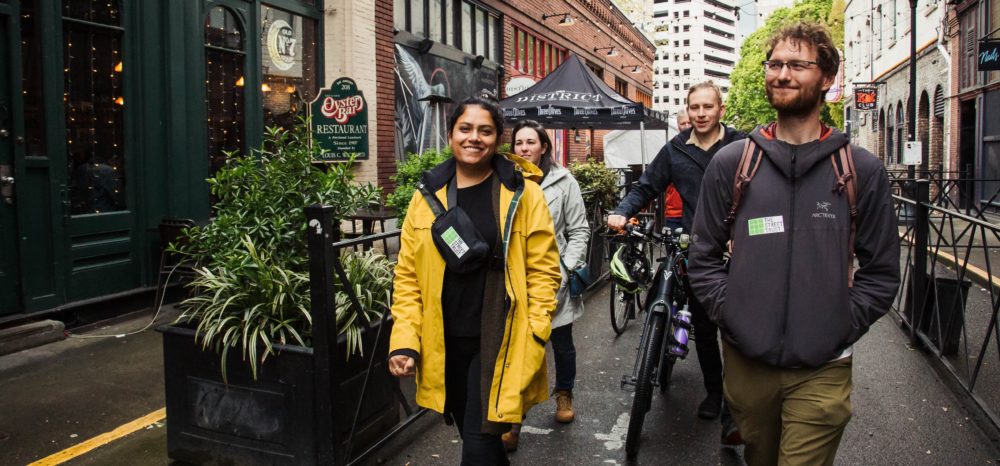 Our Sponsors & Supporters