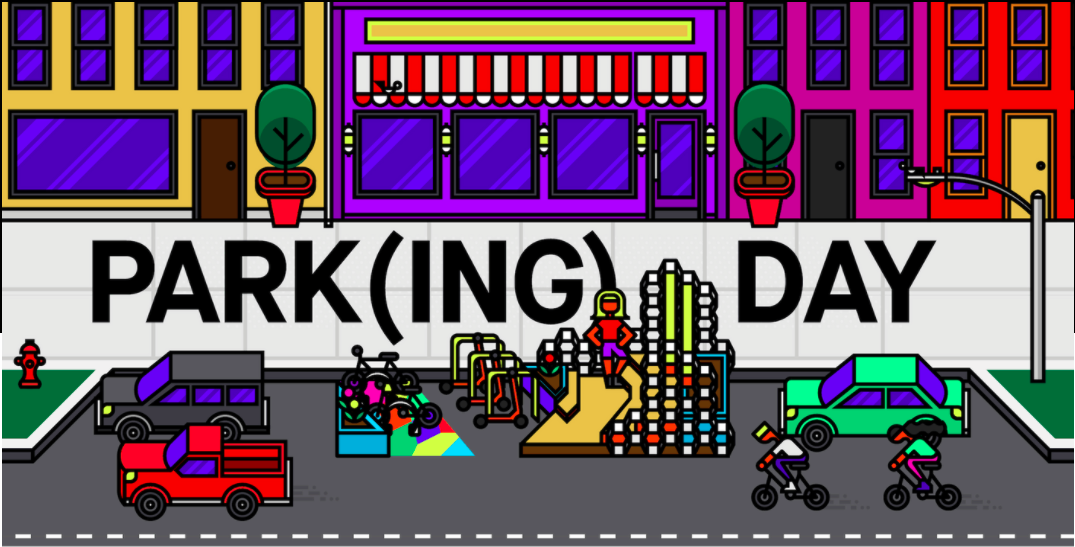 The Street Trust won a $1,000 Park(ing) Day grant to install a temporary parklet on Oregon City's Main Street on September 17th. To win the grant provided by SPIN Scooters and the Better Block Foundation, TST partnered with the Downtown Oregon City Association and Black Ink Coffee, a local cafe and bookstore that has become a popular pit stop for recreational cyclists.
A temporary parklet might not seem like much, but this project reflects the ambition of our 2021-23 Strategic Plan, which calls for working with and learning from diverse street users across the region. Over the next two years we will continue to build new partnerships beyond central Portland because we believe everyone wants to see an end to an inefficient, expensive, and deadly street system.
By bringing a parklet to a community often choked with car traffic despite its walk and rollable street grid, we are shifting the conversation around what it means to have a healthy Main Street in small town Oregon. By partnering with a business and a business association, we are creating new alliances with folks who can tell their community that a safe, healthy street isn't just better for people: it's good for business.
This competitive grant draws an international pool of applicants and we want to thank the folks at SPIN and the Better Block Foundation for entrusting us to carry out this important mission. We also want to celebrate fellow Oregon-based non-profit Better Eugene-Springfield Transportation (BEST) for winning the same grant and their plans to bring a parklet to Eugene in September.
Visit TST's Oregon City Parklet on September 17th at 503 Main St., Oregon City. There will be games, coffee, shade, and bike parking.
To volunteer, visit our website.
Have questions? Email TST Events Coordinator Madi Carlson at [email protected].