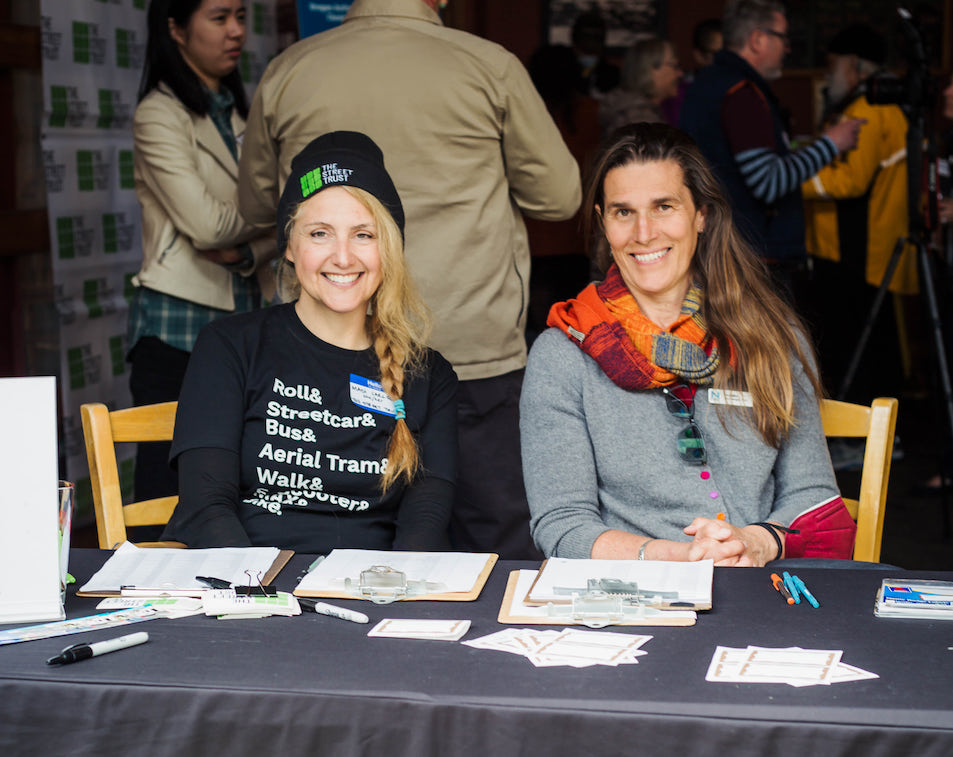 We'd like to thank our long time partners Nelson\Nygaard for supporting The Street Trust and contributing to an amazing closing event at Lucky Lab NW for the 2022 Oregon Active Transportation Summit.
During the Summit's closing party The Street Trust's new staff were finally able to connect in person with Nelson/Nygaard's team and talk about all the wonderful things our organizations are working on. This includes Nelson/Nygaard's newTransportation Demand Management guide, which helps local leaders work with their communities to implement TDM measures that advance health and sustainability goals. The Street Trust is proud to support their efforts to reduce collective VMT levels.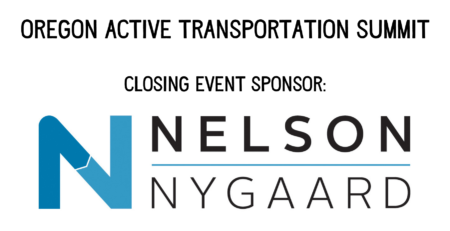 We also want to celebrate The Street Trust's Chair Drusilla van Hengel, a Senior Principal at Nelson/Nygaard and an esteemed and beloved professor at Portland State University. Along with being a transformational leader in her field, Dru has been instrumental in the The Street Trust's success since she joined the board in October 2021. Through hard work and determination, Dru helped guide our organization through the many trials of the pandemic, ensuring that the Greater Portland metropolitan region would continue to have a powerful voice advocating for a safer, more accessible, more equitable, and more sustainable transportation system. In keeping with The Street Trust's mission, Dru gets around the region using both TriMet and her Xtracycle — except when she uses carsharing to take her dog somewhere exciting.
When we asked Dru what an ideal transportation system would look like for her, she told us it would be on in which, "No people using our streets are required to trade personal safety or time to make up for gaps in our public space, walking, transit, or bike systems".
Below are photos of Dru and many of our other wonderful supporters having fun at the 2022 Summit closing party. With help from generous sponsors like Nelson/Nygaard, The Street Trust hosts a wide variety ofevents like this one throughout the year. Our biggest annual events are the Oregon Active Transportation Summit and the Alice Awards, which take place in the Spring and Fall. If you are Interested in becoming a sponsor or a business member, please contact our Strategic Partnerships Manager at [email protected].