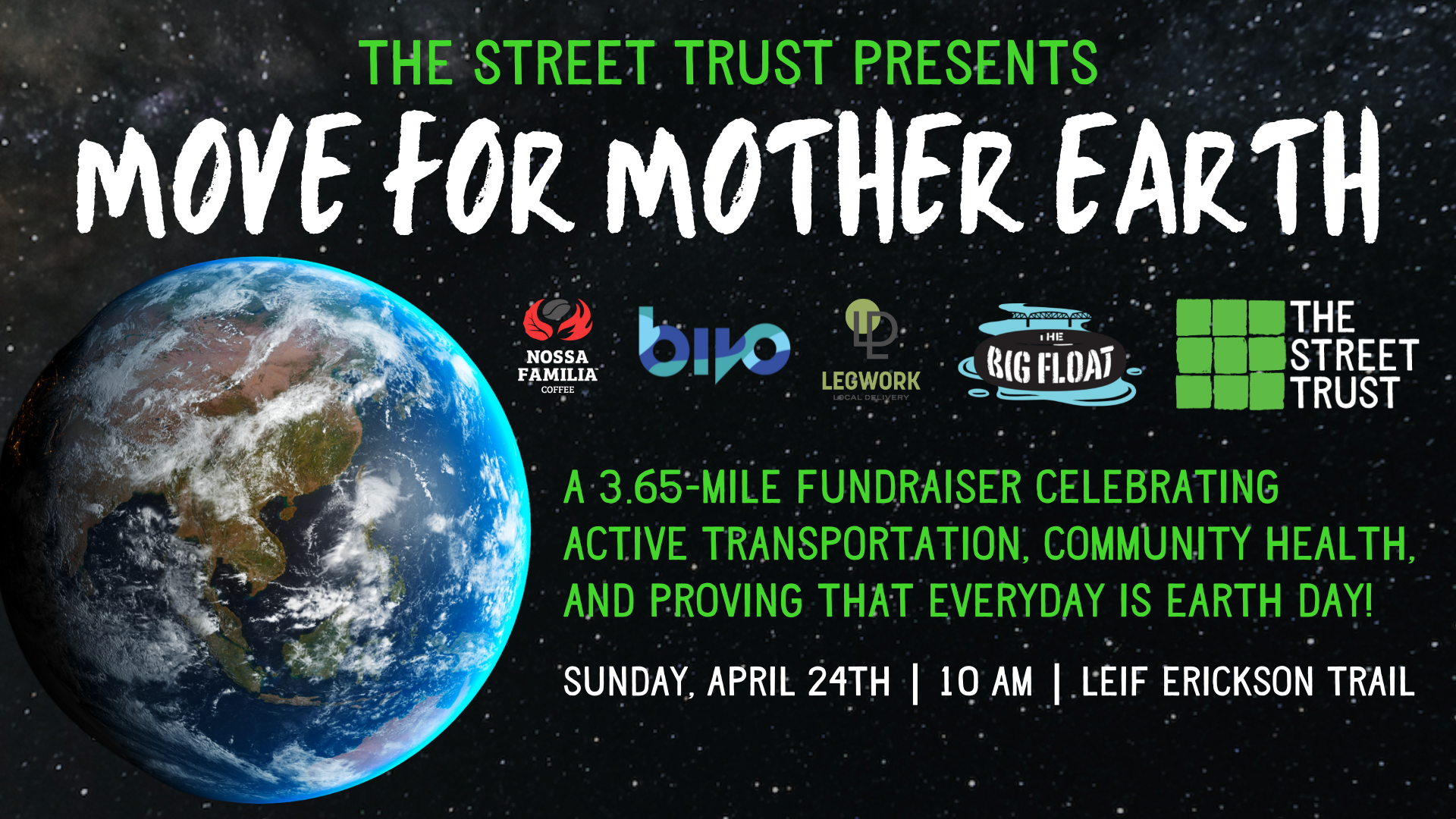 Happy Earth Month!
The Street Trust is teaming up with Nossa Familia, Bivo, and Legwork Local Delivery to amplify Earth Day on Friday, April 22nd. Our partnership with these businesses is part of a larger campaign hosted by Earth Day Oregon that amplifies ways to take action in Oregon on Earth Day. Each of our business partners are doing their part to amplify Earth Day while supporting the work The Street Trust is doing to create a transportation future that is equitable and sustainable.
Thank you to our business partners, to Human Access Project, and to Earth Day Oregon for assisting us in celebrating Earth Day.
Want to get in on the action? Join The Street Trust on a 3.65-mile run celebrating active transportation, community health, and our Earth on Sunday, April 24th.
REGISTER for 'MOVE FOR MOTHER EARTH'