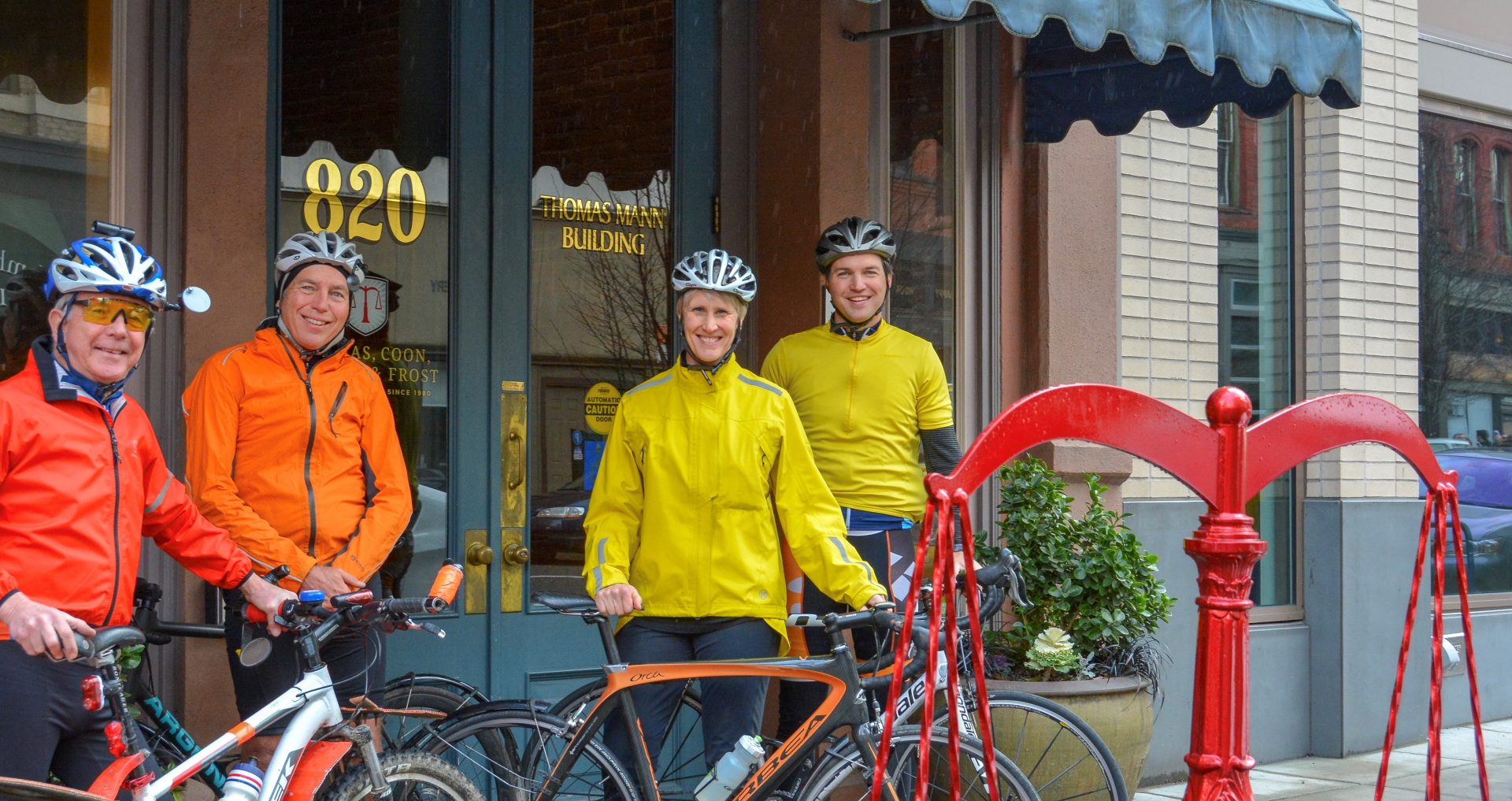 Thomas, Coon, Newton & Frost has been working with The Street Trust to improve our region's transportation network for three full decades. Ray Thomas gave the first bicycle and pedestrian legal clinicin 1992, and since then, TCNF's bicycle and pedestrian lawyers have continued performing hundreds of clinics across the state. Today, attorneys Cynthia Newton and Chris Thomas present most clinics for the firm. Any interested organizations are invited to reach out to TST or TCNF to schedule a clinic free of charge for your team, community, or organization.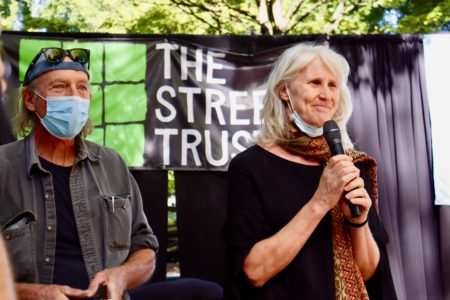 On top of their unwavering support of pedestrian and bike clinics, TCNF has also been involved in The Street Trust's legislative advocacy efforts over the years. A recent example is Ray Thomas's testimony in Salem in favor of legislation clarifying that bicycle lanes exist within intersections, even when painted markings are interrupted. Jim Coon has also recently helped draft proposed legislation updating Oregon's bicycle bill, and spoke at last year's Active Transportation Summit on that topic.
When asked why safe streets are so important to them, TCNF said, "As injury lawyers we have an intimate view of the impact traffic collisions can have on the lives of our clients, from the acute stages of treatment to the long-term mental and physical repercussions. Unfortunately, fear of another collision often discourages our clients from riding the way they did before, and we know many other would-be cyclists avoid riding out of concern for their safety. We need safer streets to welcome those who want to get around without a car, but don't currently feel safe doing so."
The Street Trust partners with a wide range of organizations from non-profit, labor, business, health, education, faith, and other sectors. These partnerships make our advocacy more powerful, by bridging communities across differences, issue areas, and geographic focus. The Street Trust appreciates and values the relationship the organization has with Thomas, Coon, Newton & Frost, working together for safe streets for us all.
The Street Trust is always looking to partner with organizations and businesses. Become a business member/partner here.