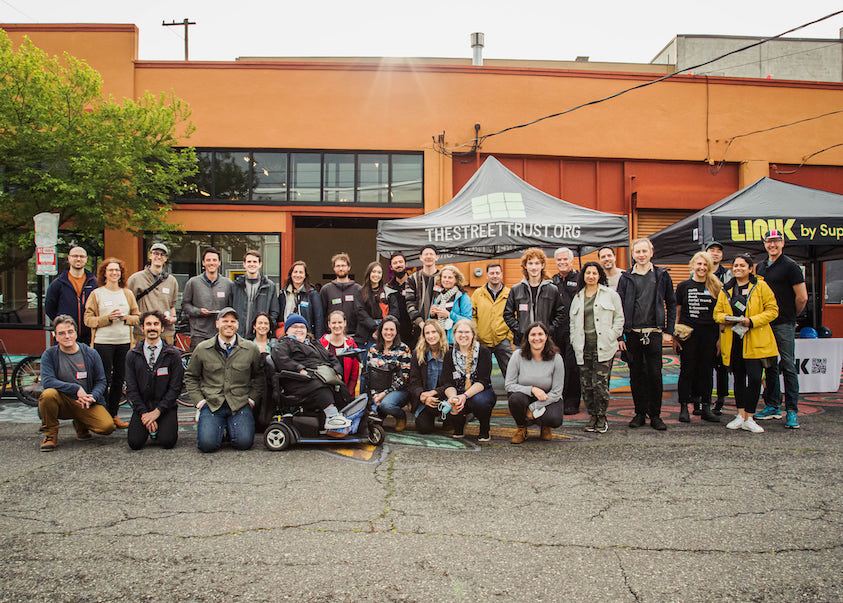 Despite challenges created by the ongoing pandemic, last week The Street Trust's 11th annual Oregon Active Transportation Summit drew 95 speakers from around the region, state, and country to talk about the needs and challenges in our transportation systems and how we can address them.
From learning about how transportation advocates can improve media coverage of traffic deaths, to exploring the new public plazas in downtown Portland, and discussing how cities can reach zero auto ownership, this year's summit demonstrated our commitment to promoting all modes to achieve a safe, accessible, equitable, and sustainable transportation system.
Summit 2022 – by the numbers:
The Summit included 30 virtual sessions over the course of 3 fun-packed days
158 passionate transportation thinkers and doers attended to Monday's 3-hour opening session featuring USDOT Civil Rights Office chief Irene Marion, Metro President Lynn Peterson, Youth Climate Activist Cassie Wilson, Multnomah County Commissioner Jessica Vega Pederson, Washington County Commissioner Nafisa Fai, and N. Clackamas School Board Chair Libra Forde among other community leaders
By Day 3, Summit sessions had accumulated more than 1,000 views from over 300 attendees — ta 50% increase over last year's attendance
The experience included 10 fun and engaging in-person events across the Portland metro, including a visit to the Afrovillage MAX conversion and a closing happy hour sponsored by Nelson/Nygaard (thank you!)
The Street Trust team was thrilled to bring back some in-person programming and we were humbled by the terrific response we got from attendees and volunteers who helped out. After two completely virtual Summits, it was wonderful to see our friends getting together as a community again.
—
Missed the in-person events this year? Below are snapshots of just a few of the exciting adventures put together by The Street Trust and our partners. Watch for video recordings of sessions as they're posted as well as our summary report coming soon.
Thank you to our generous sponsors!