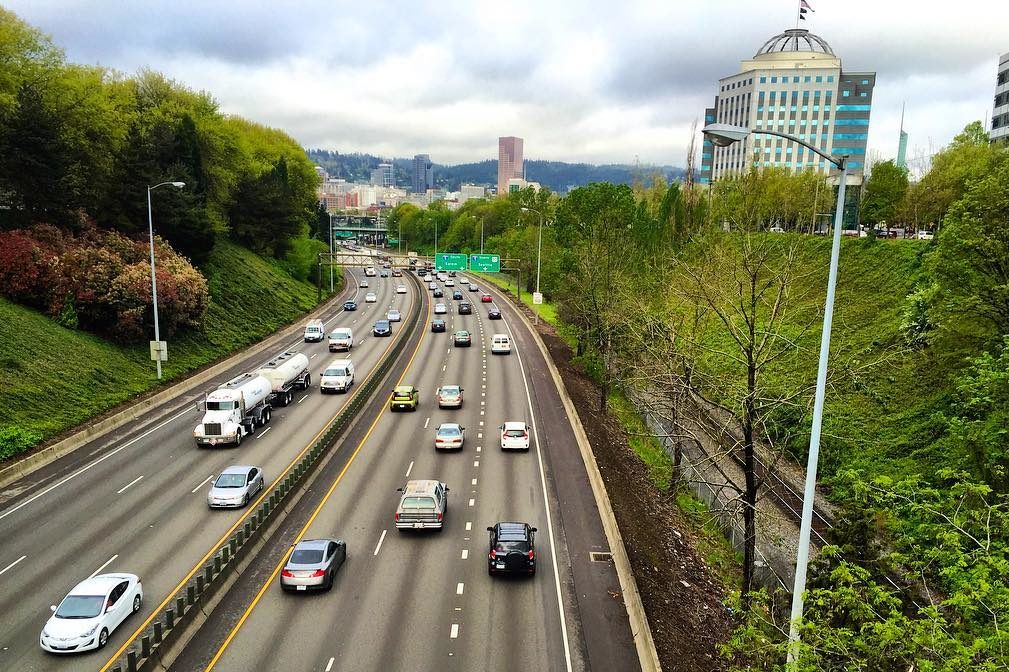 Toll lanes are unfair!
We hear this a lot, but it's not necessarily true. In fact, there are many things happening on our streets and roads right now more inequitable than road pricing.
Road pricing systems are direct charges levied for the use of roads. These most commonly take the form of highway tolls, but can also be distance or time-based fees, congestion charges, or charges based on specific vehicle size or fuel types.
Conversations about the implementation of road pricing systems are emerging across all levels of government throughout the Portland Metro region. From the demand-based parking model proposed by PBOT's POEM Task Force to the Interstate Bridge Replacement Project and ODOT's I-205 tolling project, our region is exploring various methods and strategies to implement charges for road use – pushing back on the normalized practice of subsidizing road use for drive-alone trips.
The Street Trust supports road user charges that reflect the true cost of driving and greenhouse gas emissions, while improving travel for everyone. We're excited about a future where the cost of driving more accurately reflects its negative impact on everything from the climate to public safety and individual health. However, we know that the primary objective of many road pricing models (even in the Portland metro) is to generate revenue to cover the cost of new highway construction rather than to change behavior to improve traffic flow and help us reach our climate goals.
This is unacceptable and we're working to change it.
We will continue to show up at decision-making tables across the region fighting to ensure that before any of these policies are put into place there's a guarantee that they will improve equitable outcomes throughout our transportation system.
If the future of road pricing is something that interests you we invite you to join us as we move toward a better future, together!
Support Advocacy For Effective Congestion Pricing
Weigh In! Complete ODOT's Pricing Survey by May 16th