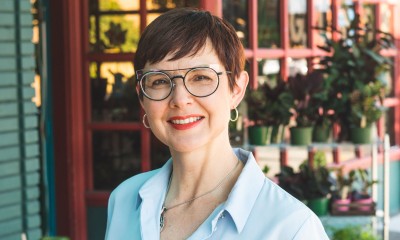 We are thrilled to announce the hiring of Sarah Iannarone to lead our organization, effective immediately.
An urban climate policy expert most notable for her candidacy for Portland mayor in 2020, Iannarone's visionary leadership will help The Street Trust tackle unprecedented challenges facing transportation in the Portland region. Traffic fatalities are at a 24-year record high; the ongoing pandemic has gutted transit ridership and funding; and the current recession has also exacerbated disparities for BIPOC and low-income communities around jobs, housing, and transportation.
In hiring Sarah, all of us at the Street Trust are doubling down on our commitments not just to climate justice but our continued work to create safer streets where mobility, jobs and housing are accessible to all .
Portland's new transportation commissioner, Jo Ann Hardesty, welcomed the announcement saying, "I believe in the power of advocacy to create a more just future. Sarah is the perfect person to lead The Street Trust and help bring Portlanders together for safer streets." We couldn't agree more.

There is much to be done in 2021 and beyond and we can't wait to get to work with Sarah at the helm.
Welcome to The Street Trust, Sarah!