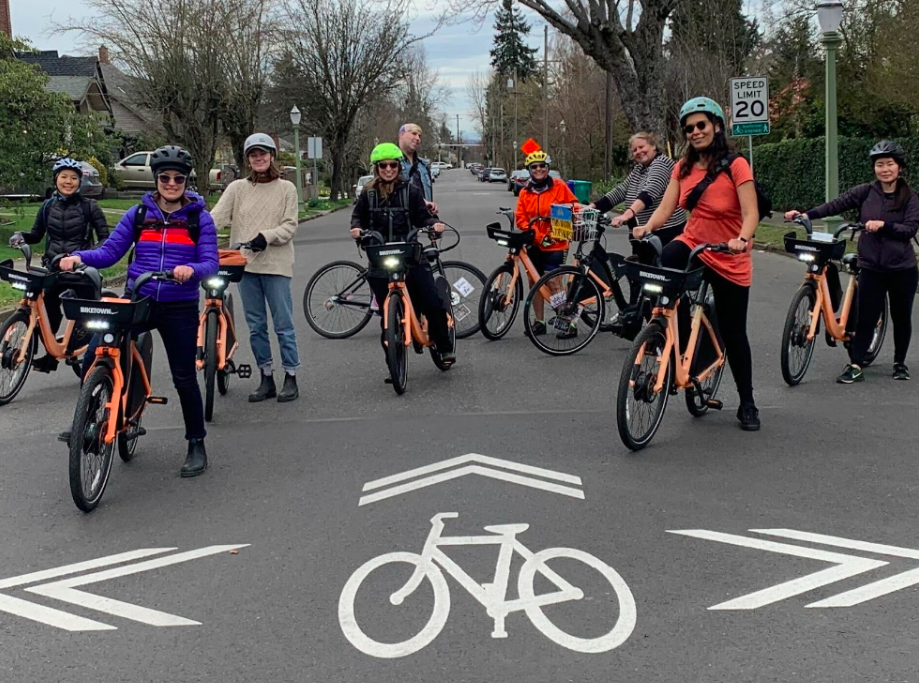 The Street Trust and BIKETOWN have just announced a creative partnership to bring BIKETOWN for All to BIPOC and underserved communities across the City of Portland. The program will include community education, group rides led by compensated ride ambassadors, and engaging partners across the city.
The Street Trust has worked with BIKETOWN for years to encourage Portlanders to embrace this healthy, low-carbon and fun mode of transportation. But this Summer we are taking our partnership with with Lyft and BIKETOWN to the next level to advance transportation justice.
BIKETOWN offers reliable, affordable, car-free mobility for Portland residents with lower incomes through its BIKETOWN For All program. Bike sharing supports cleaner air in frontline communities by reducing the number of cars on the road. To further advance the bike sharing's positive impact on our priority communities,
Partnerships power our advocacy efforts at The Street Trust. We work with everyone to achieve our vision and together we are dedicated to winning safe, clean, accessible transportation of the future.
Thank you to Taylor Griggs of BikePortland for this great coverage of our launch party and happy 6th Birthday BIKETOWN!
Want to to be considered for one of this year's BIKETOWN Community Ambassadors? Please complete this brief intake form and someone from our team will follow-up with you.
Think a strategic partnership between your company and The Street Trust could further our shared goals for better transportation? Schedule a conversation with Strategic Partnerships Manager Anouksha Gardner .