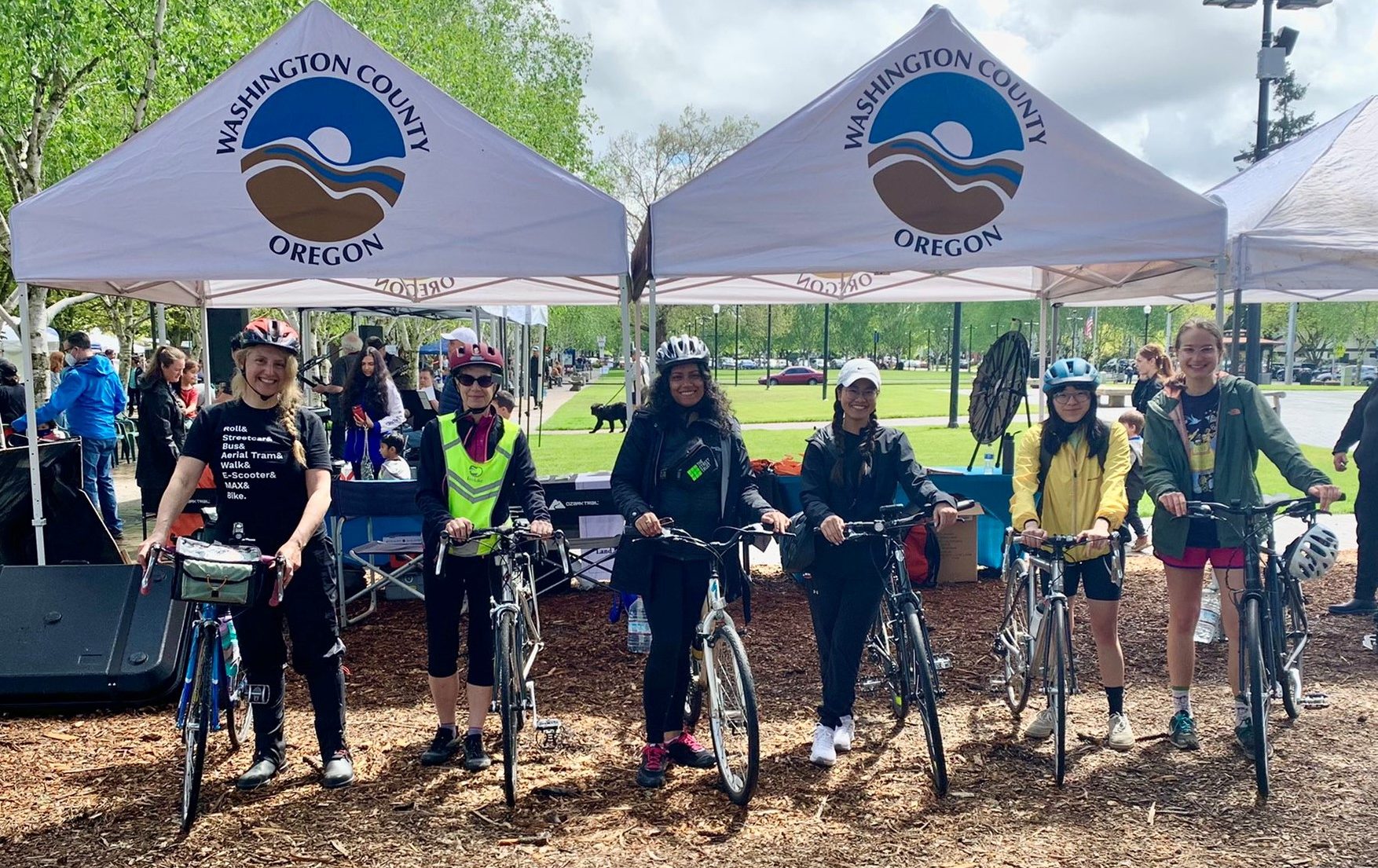 WeBike is The Street Trust's program to inspire more trans people of all genders, gender non-conforming people, Two Spirit, and women (both trans and cis) to incorporate a bike into their lives and use biking as a way to meet their transportation needs and personal goals. WeBike dismantles the barriers of cycling through rides, knowledge-sharing events, meet and greets, and mentorship.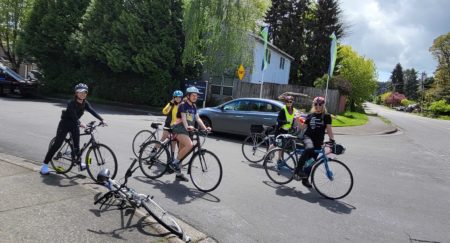 Last weekend, WeBike's May ride ventured into new territory: Beaverton! The 10-mile loop started at the Beaverton Farmers Market and utilized many quiet greenway-type streets, the Westside Trail, several bike-friendly cut-throughs (one gravel!), and creatively utilized a shopping center parking lot, an office park parking lot, and some sidewalk to avoid a couple not-so-bike-friendly roads. The ride passed many points of interested including two entrances to Tualatin Hills Nature Park, the Aloha Mall shopping center, and BG Food Cartel food cart pod.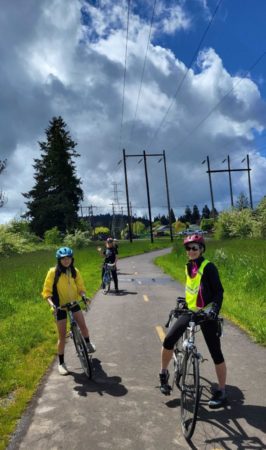 In June, WeBike will have a meet-up to talk about bike camping! We are always looking for new participants- no experience necessary. Learn about all the ways you can carry camping gear by bike, what you need to bring, where to go, and get all your questions answered! Camp coffee and snacks provided. Read all the details on the Shift/Pedalpalooza calendar listing and RSVP here.
Find WeBike events on The Street Trust events calendar and shared to the WeBike Instagram and Twitter.
The WeBike-Portland private Facebook group is a resource, hub, and a way to connect with others riding in the area. If you have any questions about biking or great biking tips you want to share, post them there!
Ways allies can support WeBike: promote events on socials, print a poster, and donate to The Street Trust.