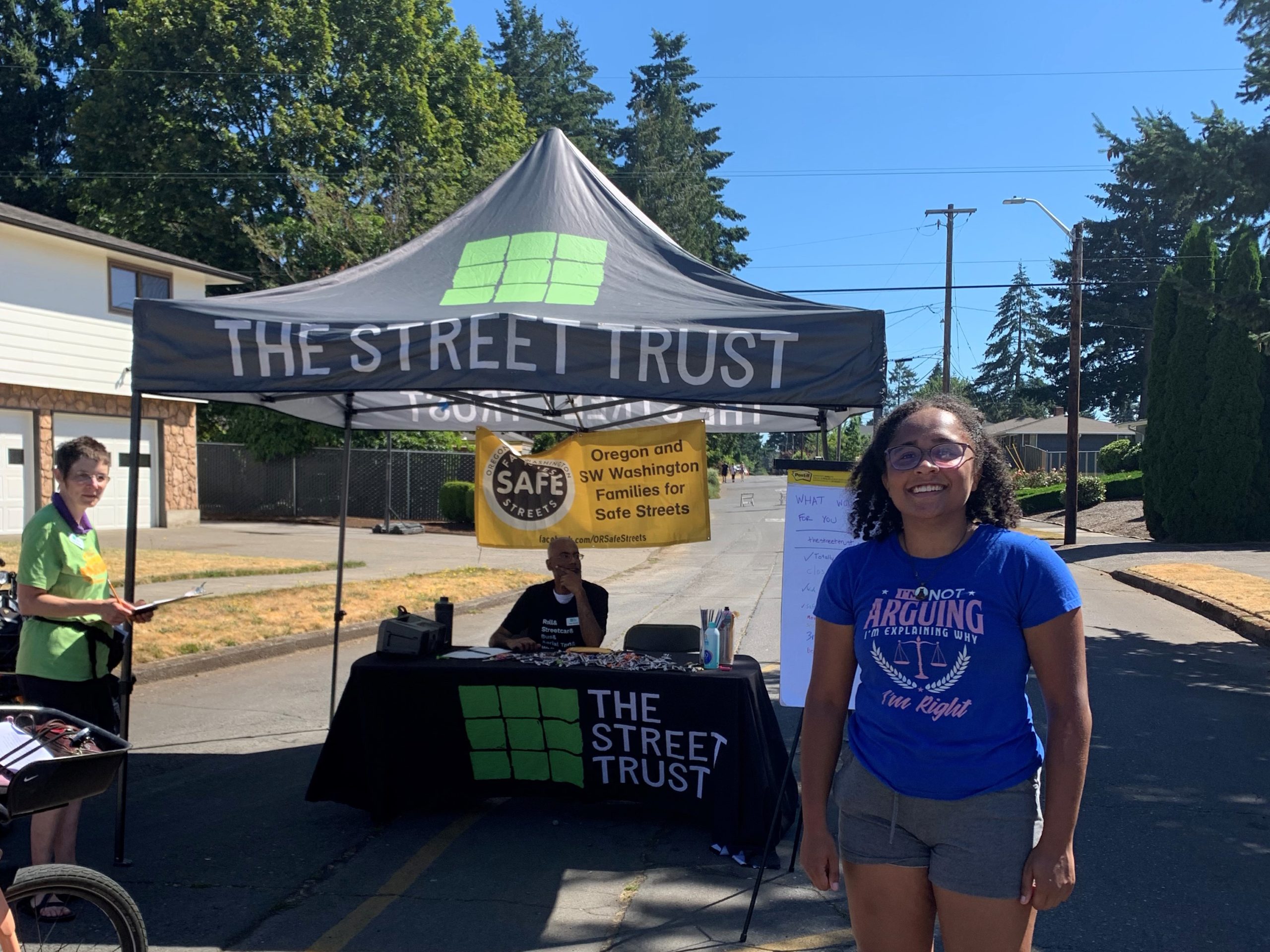 With August coming to a close, we say goodbye to another epic Sunday Parkways season after a fun finish with East Portland Sunday Parkways. We rocked the day away at an intersection near Gateway Discovery Park with DJ Doc Rock and, thanks to the out-and-back route, were able to interact with tons of event participants–some twice!
Our volunteers polled hundreds of walkers and rollers to find out how they arrived at the event and the results were enlightening.
Bikes for the win!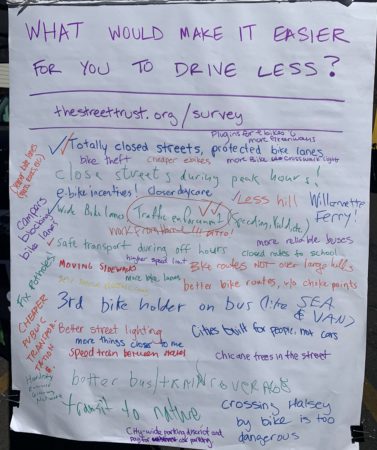 A solid 33% of the participants we polled arrived by bike or ebike. A small portion of these came multimodally– by combining their ride to East Portland with MAX, bus, or car- but for the most part people used a single mode of transportation.
A lot of folks drove to Sunday Parkways, but 24% of the people we polled were part of a carpool rather than driving alone.
Anecdotally, a great many of the people we spoke to lived very close to the route and walked or biked over. It's wonderful when open streets events pull crowds from both near and far.
As The Street Trust looks to reevaluate and evolve some of our programs to adapt to a post-pandemic world, we were eager to ask everyone one question: What would make it easier for you to drive less?
"More car-free streets" is always a popular answer to this question during an open streets event, as well as one of the next best things in many respondents' opinions: "Protected bike lanes." With ebikes gaining in popularity, it was nice to see a lot of ebike-related responses, like:
Ebike incentives

Plugins for ebikes

Cheaper ebikes
In transit-related answers a few we got were:
A third slot on bus bike racks like in Seattle and Vancouver

Transit to nature

Willamette ferry
For the first time ever we had a clear fan favorite of an answer: moving sidewalks. While this inspired a lot of people to consider more fanciful responses, the 10-year old who made the suggestion had recently visited Hong Kong's Central–Mid-Levels escalator and walkway system and experienced a moving sidewalk firsthand.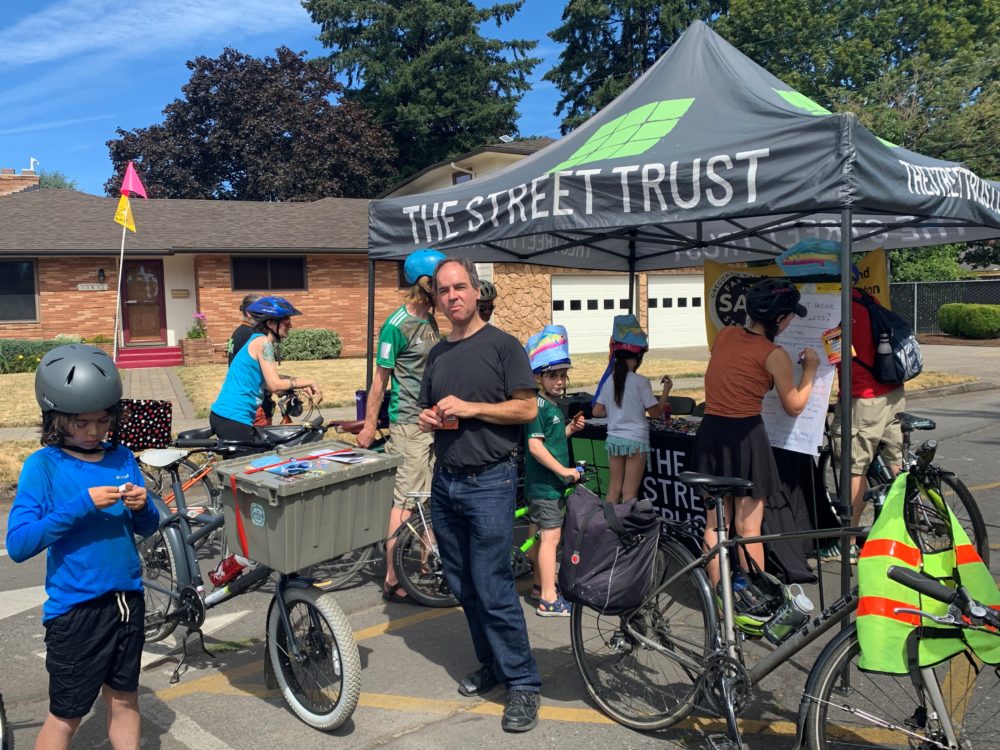 How do you get around? And what would make it easier and/or more likely for you to go places more often without driving? Help shape The Street Trust of the future by taking our survey!