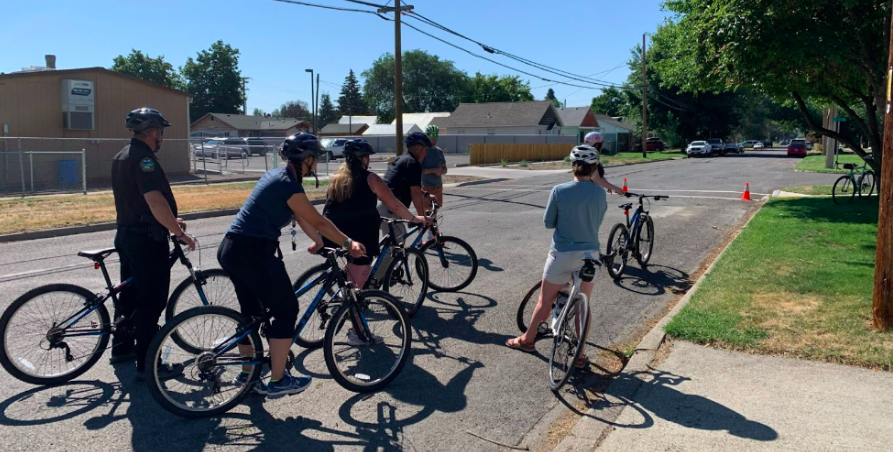 Over the Summer, the Oregon Department of Transportation's Safe Routes To School program unveiled the pilot of the new Jump Start Train-the-Trainer program. This program helps school districts, staff, and other safe routes advocates learn the skills to teach bicycle and pedestrian safety to students across Oregon through onsite training.
Street Trust staff lead the pedestrian safety part of this program. In August, these staff members visited Baker City along with other members of the ODOT SRTS team and worked with advocates to help them prepare for bicycle and pedestrian safety lessons this Fall. Recently, Baker County received funds from a grant to purchase a fleet of bicycles for schools to encourage safe biking practices.
The team provided the participants lessons in bicycle and pedestrian safety, along with resources so they can easily implement the lessons in their own programming.
"The hands-on portion of the training gave a very informative example of what we will have to do", said Jessie Wilson, SRTS Coordinator in La Grande, of her time at the training. "I really appreciated this experience".
Thank you to the great team in Baker City for inviting us to do this training! We are excited to continue to bring Jump Start to more communities throughout the state.
Interested in bringing the pilot Jump Start training to your school district? Send in your interest to our form to be considered for the pilot!
Bring Jump Start To Your School District!