2023 Legislation
State and federal policy to benefit Greater Portland.
HB 3113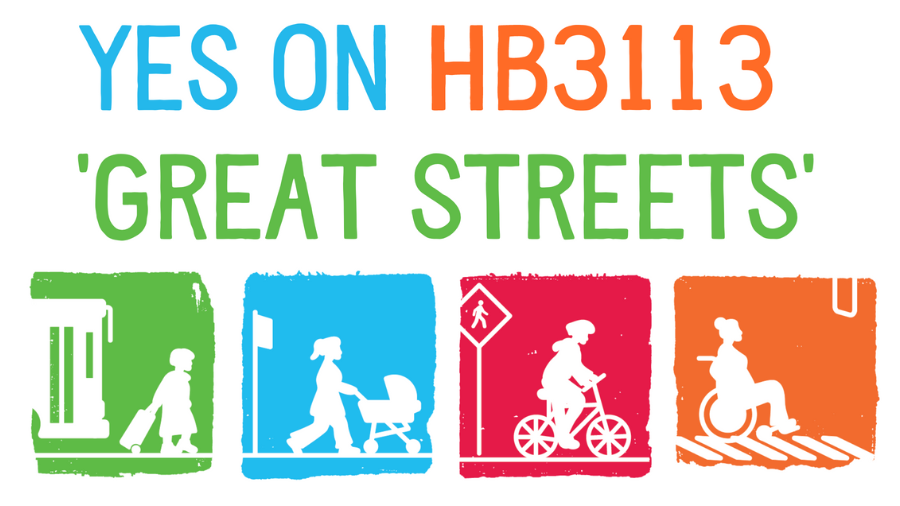 Description
HB 3113 to increase funding for ODOT's Great Streets program by $100M.
Safety Improvements

: Safety is a priority in ODOT's Strategic Action Plan (SAP) and Great Streets funding supports catalytic improvements on our most dangerous roads.

– Economic Benefits:

Businesses can see an increase in foot traffic and revenue. This economic boost can result in increased tax revenue for the state and the creation of new jobs.

– Public Health:

By providing more opportunities for physical activity, Great Streets can help combat the rising rates of obesity and related health problems. This can lead to lower healthcare costs and a healthier population, which can benefit the state in many ways.

– Climate Change:

Great Streets can help reduce the number of cars on the road and the amount of carbon emissions they produce.

– Environmental Justice and Equity:

Great Streets promote equity by improving access to transportation for underserved communities. Nearly 27% of Oregonians do not have a driver's license. By creating more walkable and bikeable streets, the program can help reduce transportation costs for low-income households and provide more transportation options for low-income people who may not own a car. This can help reduce transportation-related barriers to education, employment, and other opportunities while improving air quality in neighborhoods.
Our Position
Strongly support. With an additional $100M in funding for Great Streets, we can reduce the number of serious injuries and deaths on our roads while strategically investing in vibrant, safe, and sustainable communities across Oregon. Here is our FAQ sheet.
ODOT's "Great Streets" program is a worthwhile investment for Oregon at a critical time. People are paying with their lives for our failure to provide safe streets for residents. According to NHTSA data, Oregon had the 10th highest traffic fatality rate in the country in the last half of 2022. Pedestrian fatalities in Oregon were up 61% over the previous year in that time period and these conditions disproportionately affect BIPOC and low-income Oregonians.