Share the Road License Plate
Purchase a Share the Road license plate through Oregon DMV. Proceeds benefit The Street Trust and Cycle Oregon.
Showers Pass Little Crossover Jacket
Do you have a little bicyclist in your life? For every jacket sold, 7% of sales go directly to our Safe Routes to School program.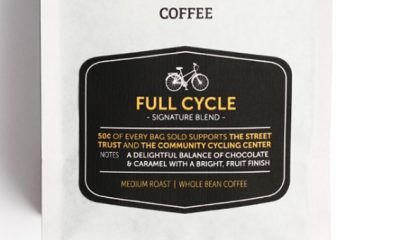 Nossa Familia Full Cycle Coffee
For every bag of Full Cycle sold in their Espresso Bar or purchased on their website, Nossa Familia will donate .25 cents to The Street Trust and Community Cycling Center.