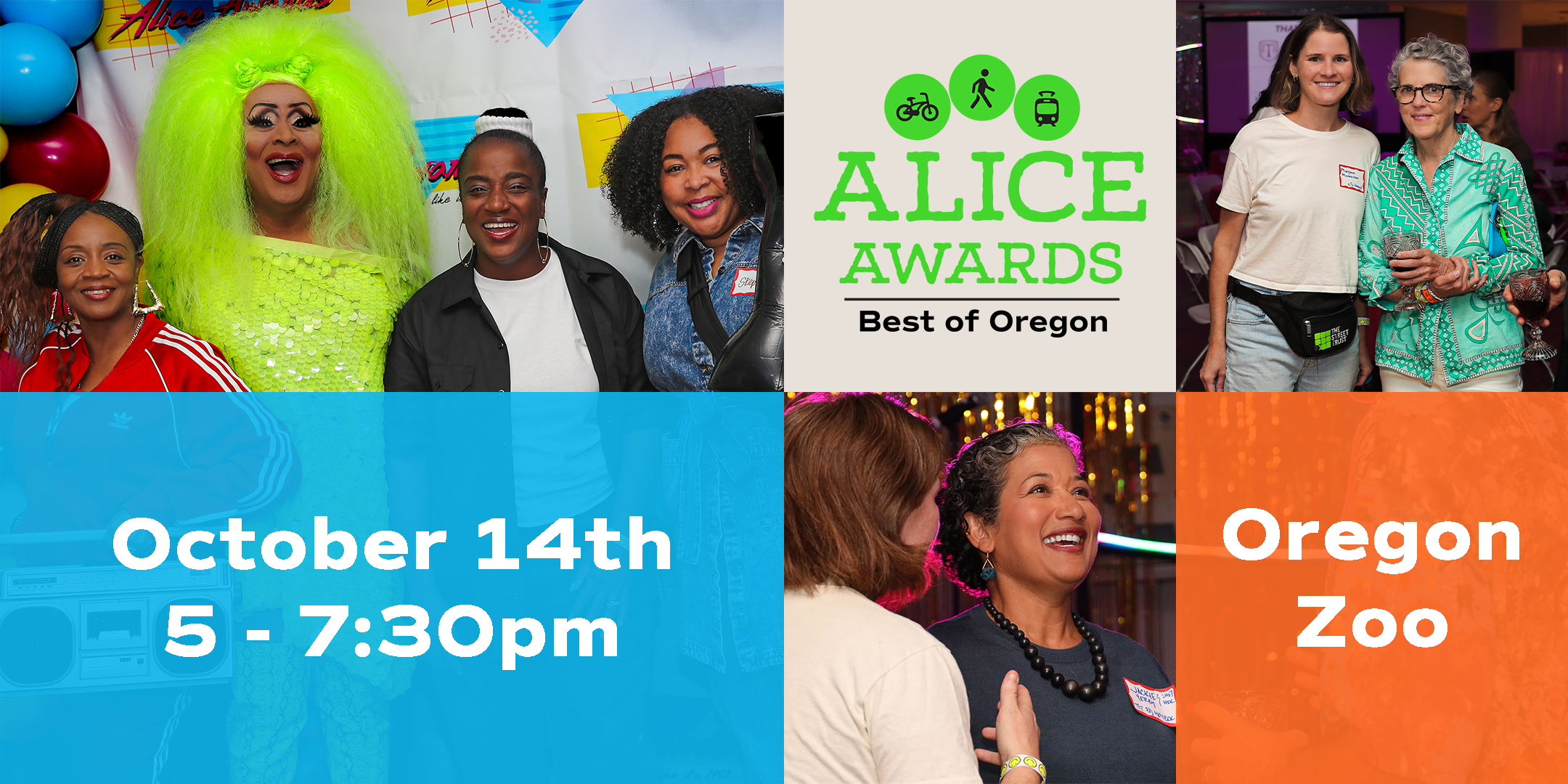 Saturday, October 14, 2023, 5-7:30pm
Oregon Zoo
Join us for the annual Alice Awards – an event where The Street Trust members, partners, and friends come together to celebrate the year's biggest achievements for a better transportation future, and the people and organizations behind them.
It's also an essential fundraiser for The Street Trust that ensures we continue to create high quality, responsive, dynamic programs and services to educate and connect our community.
And most of all, it's a party you don't want to miss. There will be food, drinks, an auction, and guest speakers including (drum roll, please) Poison Waters as our emcee!
Sign up for The Street Trust email list to receive more details as the date approaches.
Oh, and did we mention it's a themed party? The theme of the 2023 Alice Awards is "Best of Oregon."