Making #OurStreets Extraordinary – Together
We want #OurStreets to be safe, accessible, equitable, and low carbon.
As street users across the Greater Portland Metro region, we have to sprint, dodge, and adapt to survive in our poorly designed neighborhoods and inadequate transportation system. Whether we're on a bike stuck in car traffic, walking on an unlit path where a sidewalk should be, or waiting for transit when we're late for work, the burden is on us to avoid getting hurt, left behind, or missing out on opportunities.
We need transportation justice in action.
In the coming year, The Street Trust will work to advance policies and investments in #OurStreets that improve the air we breathe, keep families safer, support outdoor activity, reduce carbon emissions, and help connect people to jobs and critical services. Across the region, we'll be conducting outreach to people in business, healthcare, education, labor, faith, local government, and non-profit organizations; conducting listening sessions and organizing events; and building a community mapping project called the #OurStreets Scorecard.
TST's #OurStreets Scorecard uses data and storytelling to evaluate access to good streets for everyone in our region. Taken together, this scorecard will help decision-makers, government agencies, and community members understand and compare how well their streets are doing in relation to others and identify areas for action.
The #OurStreets Scorecard evaluates these streets and see how our communities are doing on things like:
Eliminating serious crashes and fatalities

Providing travel options for people of all abilities and incomes

Addressing disparities from our racist history of transportation

Reducing harmful emissions
In September 2022, The Street Trust completed a Beta version of the Scorecard (above). This version includes critical information about every street in the Greater Portland metro, including crash data, environmental hazards, and transit stops.
The Street Trust is currently gathering information from our community partners about the transportation priorities of the residents they serve. This information will eventually be added to the Scorecard, so users can see, for example, high crash intersections that residents are especially concerned about.
We encourage everyone to try using the Beta version below so you can get a sense of what a completed Scorecard will look like, and to donate to our 501c3 to help us finish it!
"The way we share our street says a lot about what we value."
Safety Goals
Reduce average traffic speeds

Improve street visibility

Equitable enforcement of traffic laws

Create physical separation between auto and active modes

Complete gaps in bike, ped, and trail networks

Calm traffic in high crash corridors

Safety
Reducing the risk of death and serious injury
We believe death and serious injury should not be a consequence of using our streets. Communities of color and specifically our region's black street users face disproportionate rates of traffic violence. In the City of Portland, 76% of pedestrian fatalities occur in our communities where more people of color, English as a second language, and low-income people live. We have the data and know exactly where our region's most deadly streets and intersections are located–one preventable death on our streets is too many.
"We all deserve affordable and safe transportation options."
Accessibility Goals
Improve affordability of non-single occupancy travel options

Improve reliability of non-sov travel options

Improve availability of non-sov travel options

Support universal transportation design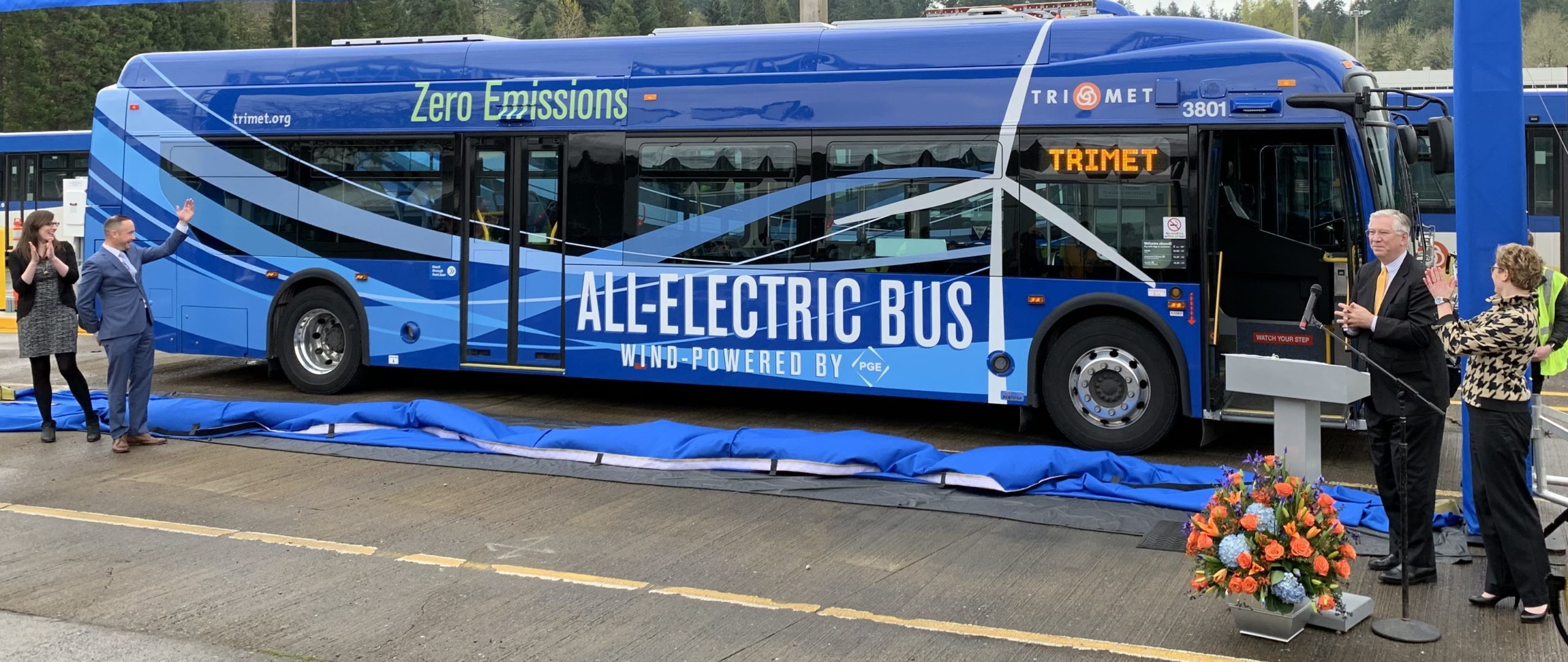 Accessibility
Improving access to multiple transportation modes for people of all ages and abilities
Our regional transportation needs are just as diverse as the people who live here. We don't all move the same, we have a range of differing abilities that can significantly alter the ways we're able to interact with the transportation system. Our work on accessibility is grounded in this diversity and aims to ensure that our transportation system is designed holistically and meets the needs of everyone who relies on it to work. Providing multiple ways to get around is not enough, we must also ensure that they are all affordable, efficient, safe, and easy to use.
"Communities that have been historically excluded need to be leading our future transportation decisions."
Racial Equity Goals
Increase transportation funding in communities with historic disinvestment

Connect marginalized communities directly with decision-makers and elected officials

Connect marginalized communities with culturally specific transportation programs at the local, regional, state level

Racial Equity
Correcting the distribution of healthy transportation infrastructure, programs, and leadership opportunities and reducing the concentration of negative impacts for marginalized communities.
The transportation system we've been given was designed to perpetuate and protect concepts of white supremacy. Projects like the Interstate 5 stand as constant reminders of the often violent relationship between urban transportation systems and communities of color. Since then (and before) there have been many many small and large-scale projects that have proceeded without any care or consideration given to the impacts on communities of color. The Street Trust recognizes this history and commits to using this knowledge to inform all of our policy decisions.
"We deserve a transportation future that's sustainable."
Climate Justice Goals
Reduce vehicle miles traveled

Reduce congestion through improving use of non-auto modes and implementation of equitable road pricing policy

Support the use of travel options with a lower greenhouse gas impact

Increase tree canopy, with a focus on communities most impacted by climate deterioration.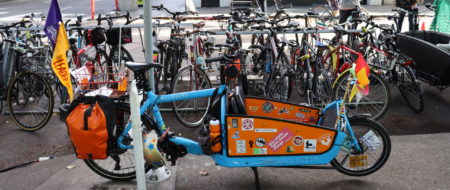 Climate Justice
Reduce regional Greenhouse Gas emissions and adverse impacts of climate change
We are experiencing a climate crisis. Without swift action, we will not only continue to experience the negative effects they will get worse. We are fighting for a transportation future that is equitable and sustainable. As a region, we cannot continue our disproportionate investment in the expansion of greenhouse gas infrastructure. We must support behavior change and help people in our community imagine and experience new modes of urban mobility.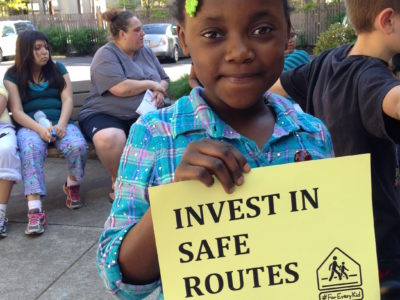 Goal #1 Advocate

Access the information we need to demand action from our leaders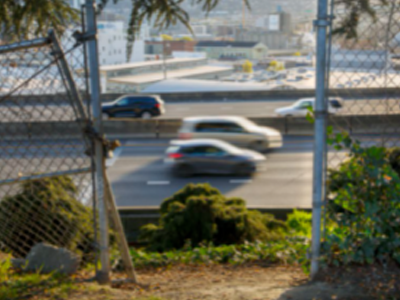 Goal #2 Evaluate

Compare our streets and neighborhoods to others in the region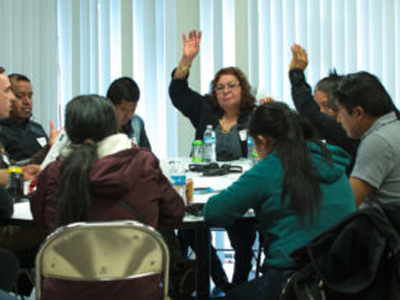 Goal #3 Understand

Assess the state of our streets for people of color and those most vulnerable