Making #OurStreets Extraordinary – Together
We want #OurStreets to be safe, accessible, equitable, and low carbon.
As street users across the Greater Portland Metro region, we have to sprint, dodge, and adapt to survive in our poorly designed neighborhoods and inadequate transportation system. Whether we're on a bike stuck in car traffic, walking on an unlit path where a sidewalk should be, or waiting for transit when we're late for work, the burden is on us to avoid getting hurt, left behind, or missing out on opportunities.
We need transportation justice in action.
In the coming year, The Street Trust will work to advance policies and investments in #OurStreets that improve the air we breathe, keep families safer, support outdoor activity, reduce carbon emissions, and help connect people to jobs and critical services. Across the region, we'll be conducting outreach to people in business, healthcare, education, labor, faith, local government, and non-profit organizations; conducting listening sessions and organizing events; and building a community mapping project called the #OurStreets Scorecard.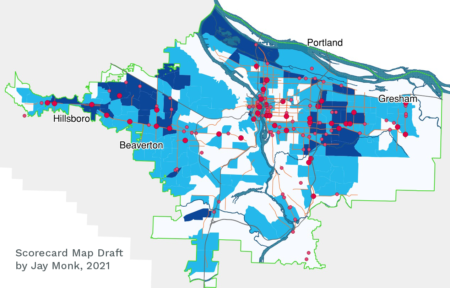 TST's #OurStreets Scorecard will use data and storytelling to evaluate access to good streets for everyone in our region. Taken together, this scorecard will help decision-makers, government agencies, and community members understand and compare how well their streets are doing in relation to others and identify areas for action.
The #OurStreets Scorecard will evaluate these streets and see how our communities are doing on things like:
Eliminating serious crashes and fatalities

Providing travel options for people of all abilities and incomes

Addressing disparities from our racist history of transportation

Reducing harmful emissions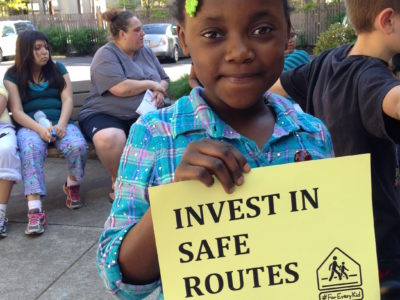 Goal #1 Advocate

Access the information we need to demand action from our leaders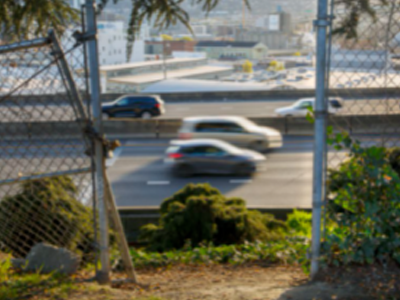 Goal #2 Evaluate

Compare our streets and neighborhoods to others in the region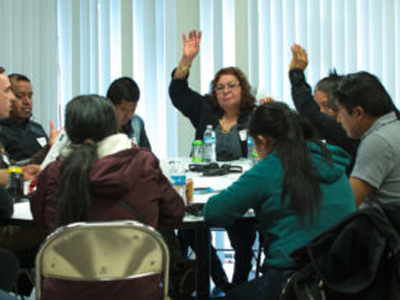 Goal #3 Understand

Assess the state of our streets for people of color and those most vulnerable